One Piece fans across the world have been waiting for any form of updates since the last time we heard an announcement from Eiichiro Oda, the original creator of One Piece. And this year is probably our lucky year. There will be a live-action series of our favorite pirates on Netflix!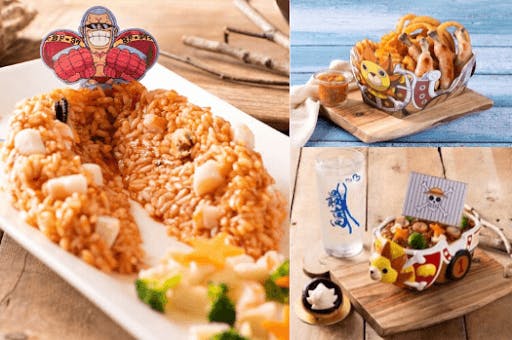 This is not the first time for Netflix producing the live-action series adapted from anime, they previously have produced the Death Note live-action series in 2017.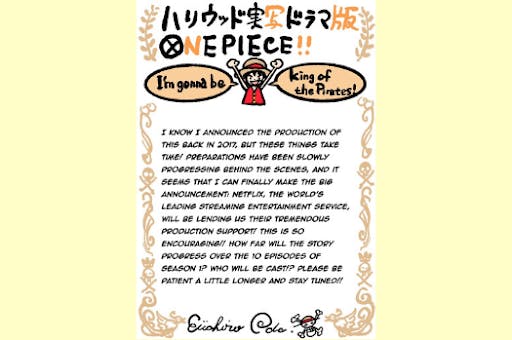 Additionally, after bringing in the Ghibli Animations this February, Netflix once again spoiled Japanese movie lovers by planning to create the live-action One Piece with Eiichiro Oda, as director for this project.
Even the rumors of this live-action One Piece series have been spreading since 2 years ago, but, we never knew the exact updates until January 30th, 2020.
We're so excited to see Luffy and other straw hat crews in live-action. As we all know, Luffy was known to have a big appetite. Besides the amazing fight scenes and superpower that were shown in the series, we're also so excited to see how the creator will make the foods in the anime come to life, especially the devil fruits.
We tried to do some research on how the foods will look like and found a collaboration of One Piece and Ocean Park in Hong Kong last summer.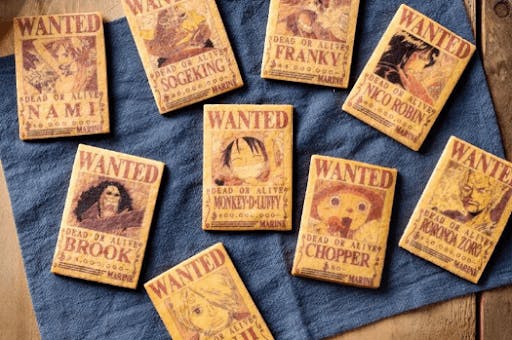 Ocean Park in Hong Kong held this event to celebrate One Piece's 20th anniversary. They called it One Piece Summer Adventure Feast and made various meals and snacks with One Piece inspired characters. 
Last summer, Ocean Park's visitors enjoyed the limited-edition meals of One Piece Summer Adventure Feast in The Terrace Café while it was available. 
Here are some of the meals from One Piece Summer Adventure Feast:
1. Appetizers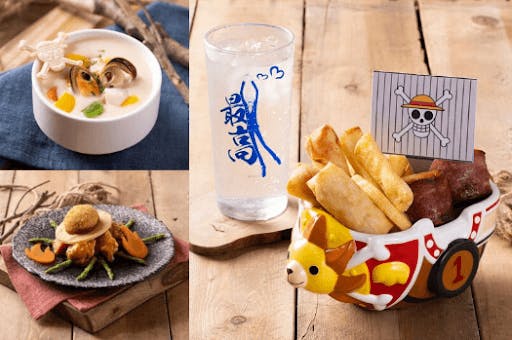 You can choose either Departure from Green Line which is mussel soup, chicken karaage with asparagus called Supernova Luffy, or One Piece Carnaval Combo which was combinations of tasty snacks.
2. Mains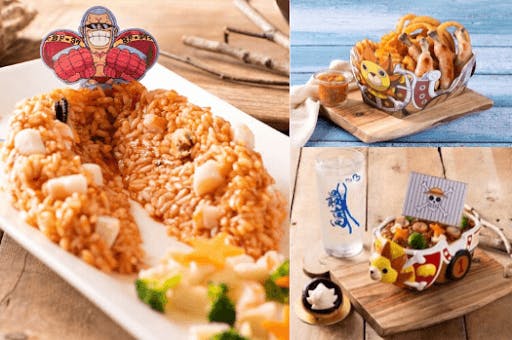 Do you like fried rice? There is a Powerful Franky or a Sunny Boats Snacks Combo if you prefer some combinations in one bowl. There is even a kid's meal set called One Piece Kids Set.
3. Desserts and Drinks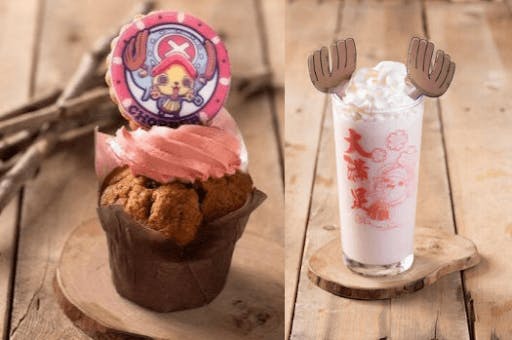 Chopper Raspberry Cupcake is a win, what could go wrong with cupcake with raspberry frosting and Chopper cookie on top of it. Chopper Special Drink was also available.
4. Devil Fruits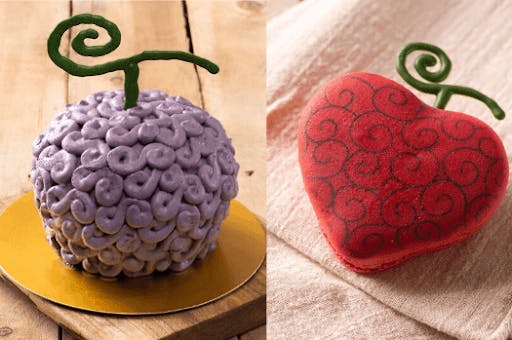 Mini Devil Fruit Macaron and Gum-Gum Devil Fruit Dried Fruits Butter Cake looks promising, right?
The event was a big success and let's wish they would make another one this summer.
Are you excited to see the One Piece live-action series? Or are you more excited to try the meals inspired by One Piece?
If you want to see more interesting facts about Japan make sure follow us on Facebook, Instagram and Twitter for more news straight from Japan!