Japanese convenience stores sure know how to take the grocery shopping experience to a whole new level with dozens of onigiri to choose from, (even in unique flavors like takoyaki!) seasonal Japanese snacks in flavors such as chocolate mint, chestnut or lemon, delicious Japanese sweets like mochi and of course fried chicken!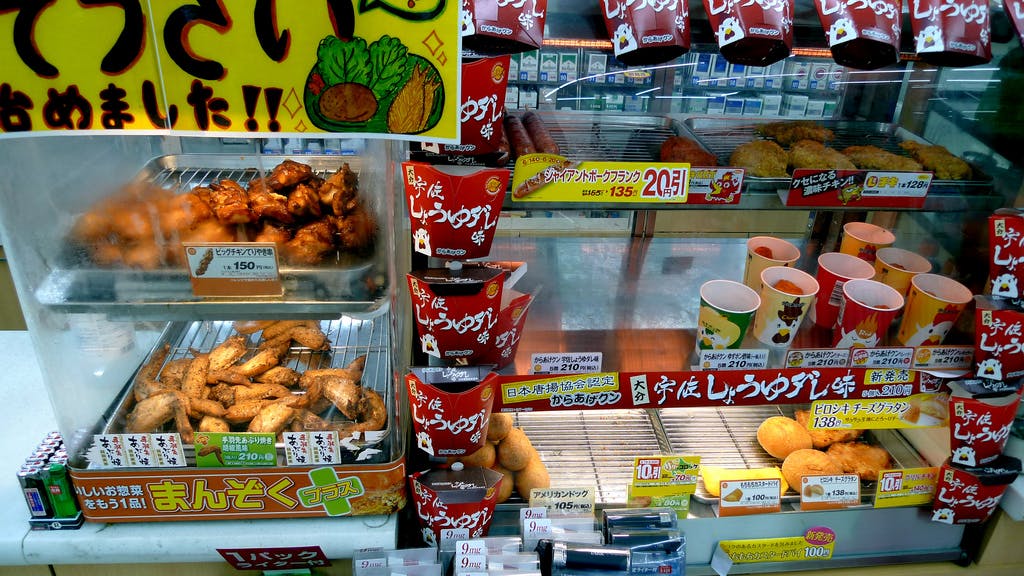 So much delicious fried stuff, it's a real treat for salaryman and women on their break. There are so many different kinds of chicken: nuggets, big pieces of fried chicken, spicy chicken, low-calorie chicken. The most loved of all Lawson's nuggets that come in 5 pieces per package. They're so popular that the chain sells about 20 billion pieces per year!
Now, for the best fried chicken experience Lawson has created Karaage-kun: The Fried Chicken Robot!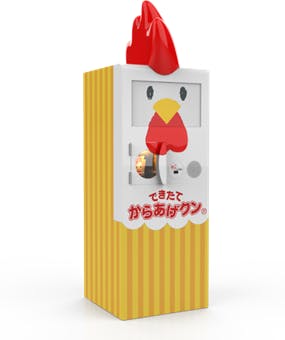 This fried chicken robot stands at 153cm tall and produces fried chicken about 5 times!! faster than before (you still have to pay at the cashier though). However, after receiving karaage-kun's paper packaging it's all up to you! Scan the package's bar code at the robot, insert the package and wait for your chicken!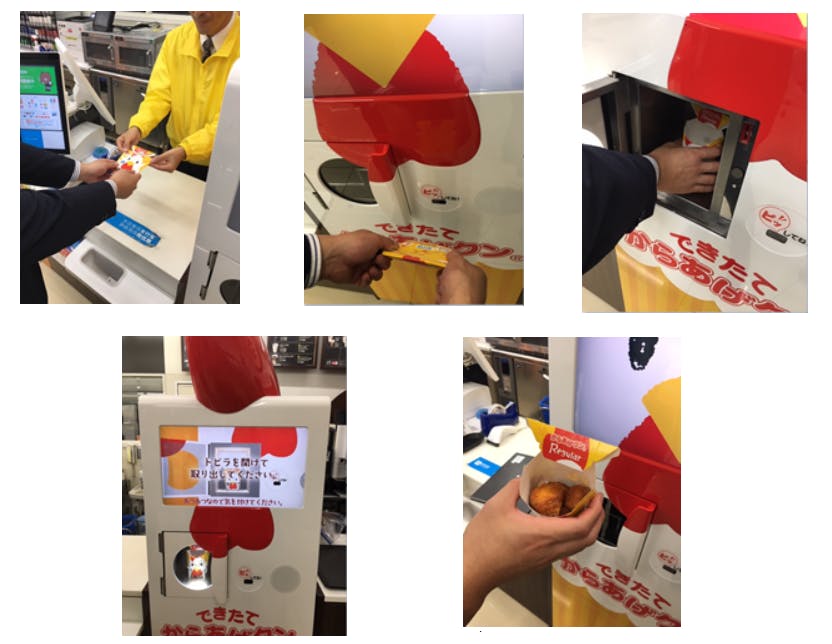 If you want to be there to experience the first Karaage-kun in action you should visit Lawson's TOC Osaki branch in Tokyo on December 11th: Karaage-Kun's first working day!
Do you love Japanese fried chicken? What do you think of this robot, useful or just crazy? Let us know in the comments below!
Source 1 Lawson Japan, source 2 Soranews
Do you love Japanese candy and snacks? You can get a whole box full and even win prizes! Wanna know how? check it out here:
Don't forget to follow us on Facebook, Instagram, and Twitter for more updates on fun Japanese news!