Japanese milk bread (also known as shokupan or Hokkaido milk bread) is a deliciously soft and fluffy white bread that can be enjoyed in a wide variety of ways. You can eat it with butter, as a fruit sando (sandwich), or packed with your favorite savory filling. There are also plenty of bakeries and cafes with their own unique versions.
Let's check out some of the amazing ways to enjoy Japanese milk bread and some of the worthwhile shops that feature it.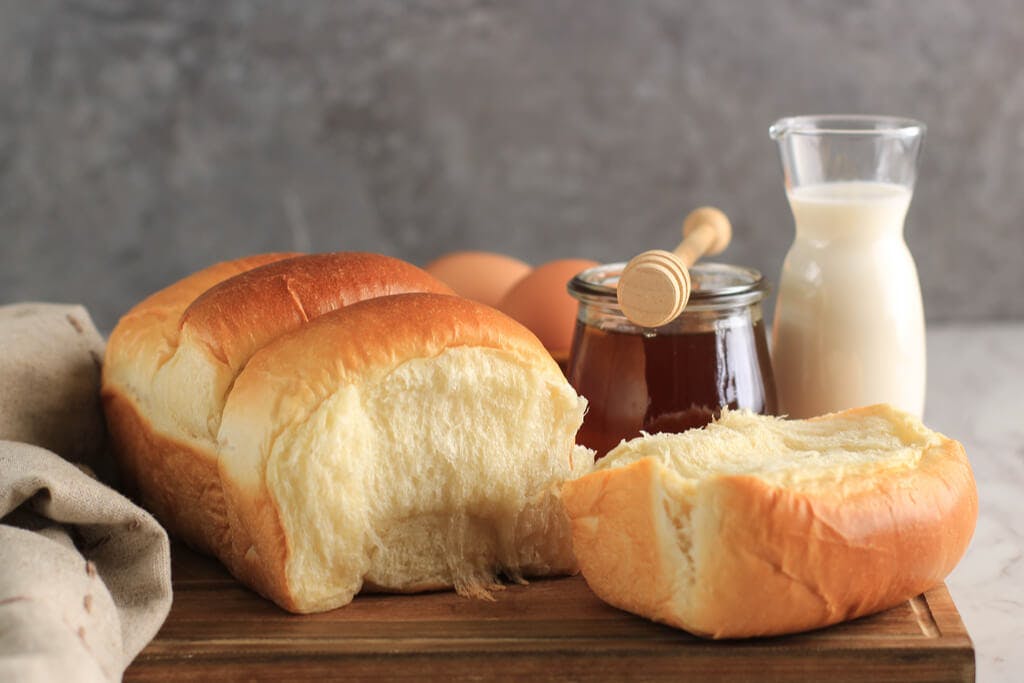 Image via Shutterstock
What's So Special About Japanese Milk Bread
The reason this particular Japanese bread is so fluffy is due to one of two different roux methods, both of which can be used to create a moist and delicious loaf. The 'Yudane' method sees the baker mix boiling water with bread flour. Meanwhile, the 'Tangzhong' method (championed by Yvonne Chen in her book 65°C Bread Doctor) makes use of extra bread flour and water that you cool to room temperature. 
Regardless of which method you choose to follow, if you would like to bake your own Japanese milk bread, there are loads of bread recipes online to guide you. And if you want to take it one step further, there is even an online Udemy course hosted by instructor Akino Ogata. This course is dedicated to helping you bake the perfect shokupan by covering bread baking basics and hand-kneading techniques, as well as a short history of Japanese bread. 
Love Japanese snacks like bread, cup ramen, and Japanese Kit Kats? TokyoTreat sends tasty Japanese snacks straight to you for you to enjoy!

Once you have baked the bread (or rolls), how you enjoy it is up to you! Known for its thick-cut slices and soft, slightly sweet flavor, this Japanese sweet bread is so versatile that you can eat it in lots of different ways. One option is to make a fruit sando. All you need to do is add your favorite seasonal fruits and whipped cream, and you're set.
Some other popular options include Japanese milk bread toast with Hokkaido milk butter or syrup topped with kinako (Japanese roasted soybean powder). Toast with butter and sugar is also an easy alternative to a traditional Japanese breakfast food, perfect for busy  mornings or a sweet snack.
Must-try Shokupan Shops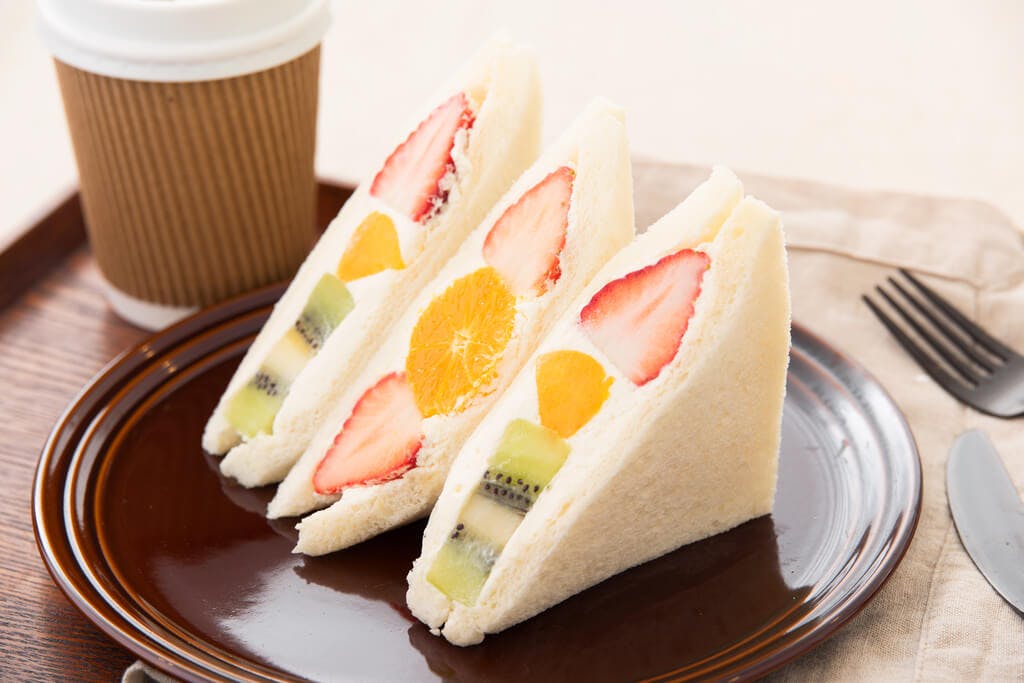 Image via Shutterstock
If you prefer to be treated to some of the best baked bread in Japan, bakeries across the country make countless pillowy milk breads every day. In Tokyo alone, there are numerous spots to pick some up, some of which are so popular that you may have to line up to get your hands on a morning loaf.
Centre the Bakery in Ginza sells whole loaves, as well as a range of mouthwatering milk bread sandwiches, both sweet and savory. Better yet, you have the option to pick a toaster as you arrive, take it to your table, and toast your bread just the way you like it. You can then choose your toppings, which include three types of butter, honey, jam, and chocolate spread options.
Asakusa-based Pelican Bakery, which has specialized in bread baking since 1942, only sells bread and dinner rolls. That being said, they sell hundreds (if not thousands) on a daily basis. You can also visit the Pelican Café, which is dedicated to celebrating its milk bread in all forms. It has plenty of bread options like charcoal-grilled toast with butter and jam, deep-fried bread, bread filled with crispy pork cutlets and home-made mayonnaise, or bread covered in melted cheese.
Made using locally-sourced flour, Neko Neko 100% Milk Shokupan bakes a special kind of milk bread where the top of each thick-cut slice is in the shape of cat ears. The bread, which is available throughout Japan, comes in a variety of delicious flavors such as chocolate, red bean paste, cheese, caramel and black cocoa, and raisins. 
Described by the bakery as 'Not just cute', Neko Neko also creates a range of fun seasonal varieties, including two Halloween-themed special editions: pumpkin and black cocoa with raisins, and cherry, chocolate chip, and black cocoa with raisins.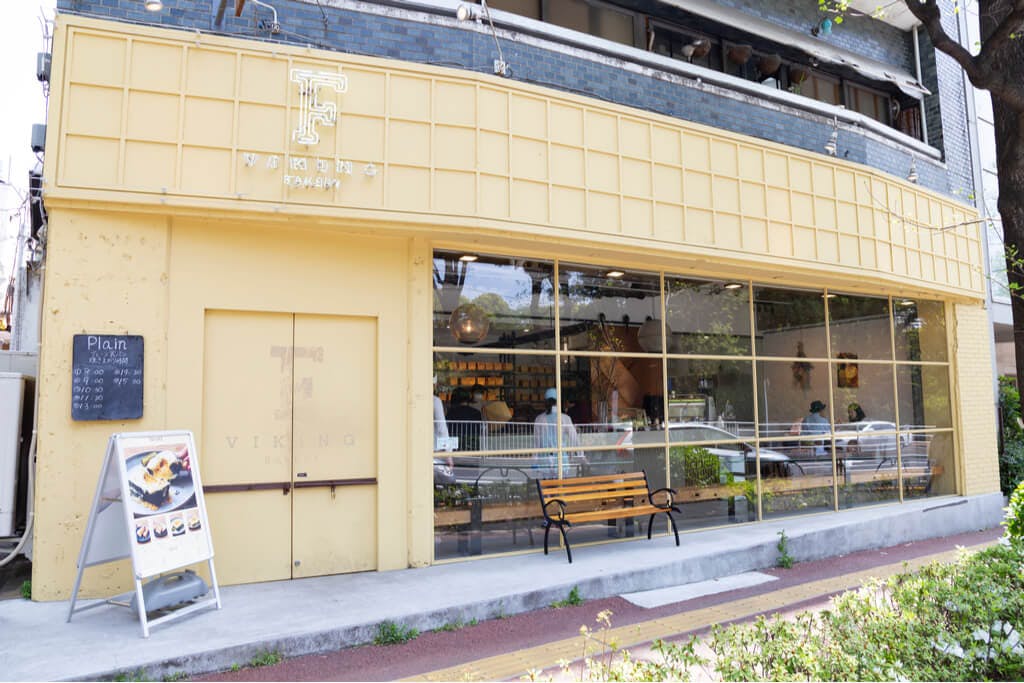 Image via Shutterstock
Viking Bakery F, which has outlets in Tokyo, Fukuoka, and Kumamoto, also serves up a fun version of its shokupan in the form of 'Petit' loaves. These mini milk breads, both savory and sweet, are baked in six different flavors, namely chocolate, honey and lemon, hojicha and white chocolate, cheese and black pepper, olive and olive oil, and bamboo charcoal and semi-dried tomato.
Panshirou Tezukayama, headed up by experienced bread craftsman Kenji Matsuda, has three outlets that are all known for the two main types of shokupan: the flat, square 'Kaku', and 'Yama', topped by rounded golden brown mounds reminiscent of rolling hills. Apart from specializing in these two Japanese milk bread varieties, this bakery also stocks a shokupan knife, created especially for cutting the perfect slice.
Award-winning bakery Nogami, which has more than 240 stores throughout Japan, is also known for its freshly baked shokupan, which, according to its website, is so popular that it sells more than 20,000 loaves per day. The brand attributes its recipe's success to the use of its own blend of wheat flour, and adding a touch of honey to the dough for a subtle, sweet taste.
Which bakery creates your favorite Japanese milk bread? Do you prefer your slices plain or toasted? Sweet or savory? Let us know in the comments below!