Japanese Christmas KFC?!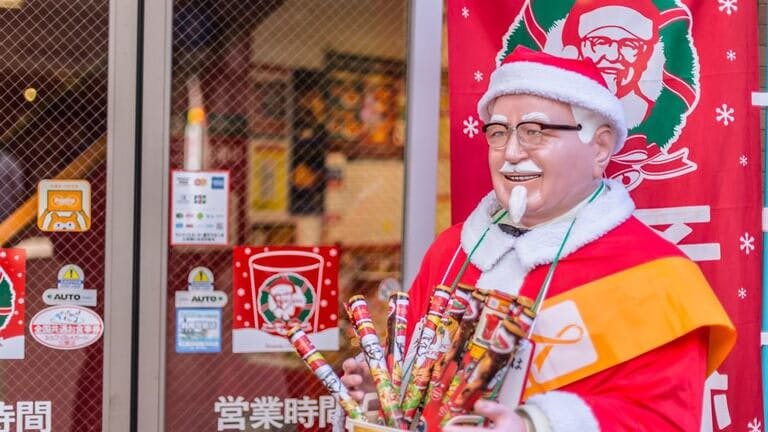 Christmas in Japan means many things - Santa, spending time with loved ones and… KFC? That's right! KFC is big in Japan! But why?
Christmas culture is relatively new in Japan, and there was no custom of a Christmas Dinner before 1970, after the first manager of a KFC overheard a foreigner living in Japan say they missed turkey, and chicken was the next best thing. The concept took off thanks to a successful ad campaign and cemented itself as THE Japanese Christmas Dinner!
Ever since, KFC has become more and more popular every year! Some people wait in long lines for their KFC and others even take reservations! In 2019, KFC Japan made 5% of their annual sales on Christmas Eve!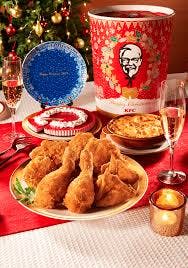 So if you want to try enjoying Christmas like people do in Japan - grab a KFC (and have some TokyoTreat snacks for dessert)!
This Month's Box
Enjoy your own Japanese festive treats with TokyoTreat this month!  
If you sign up before 11/30/2020 23:59 JST, Santa will being you a whole range of winter exclusive treats, from Sparkling Wine Flavored Japanese KitKats to Japan Exclusive Pepsi and more!
You can also get involved with our social media and community! Want your photo to be featured in our monthly booklet or on social media? Tag us on social media at #tokyotreat and maybe you'll see your photo in our next booklet! As usual we will also have an awesome photo contest with unique Japanese prizes and a FREE snack box so stay tuned for that!
As a big thank you to our subscribers we always give away a big Lucky Treat prize which is filled with over $500 worth of goodies! If you want a chance to win, make sure to join the fam!