Celebrate New Year With Mochi

Japan at New Years is all about relaxing with friends and family. And of course - eating plenty of treats too! And the most important food to eat is mochi!
What is Mochi?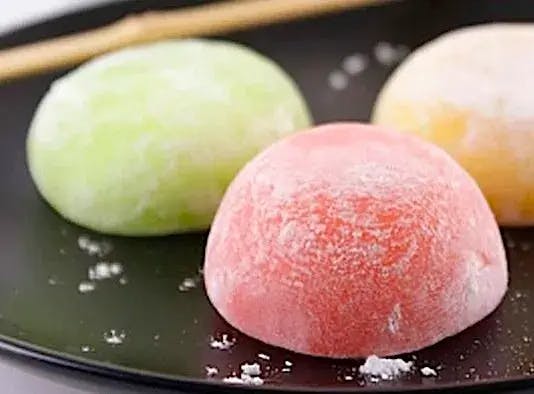 Mochi is a Japanese rice cake that is often used in cooking and recipes. Mochi is pounded from rice and sometimes water, sugar and cornstarch, and it can be moulded into various shapes. It's super stretchy and chewy! And can even be dangerous for older people to eat.
It's used in a wide range of savory and sweet dishes. And it is loved at all times of the year, although it is especially popular at New Year!
What is Kagami Mochi?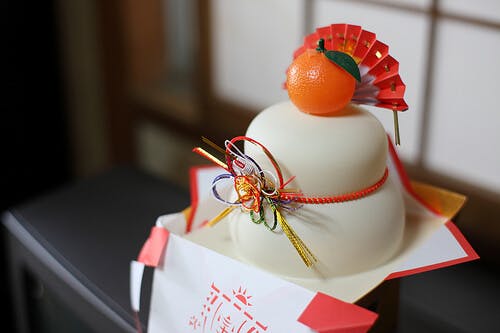 Kagami mochi is the traditional new years house decoration made from two mochi stacked on top of each other, decorated in various ways and placed on an altar. It is believed to represent the coming and going of years, and the bitter orange on top (called daidai) is meant to represent the generations in a family, as the words are pronounced similarly.
After the new year begins, typically in the second weekend, the mochi is broken and enjoyed! Modern Kagami mochi are often sold as plastic replicas filled with packaged mochi, which makes them easier to use and enjoy!
What is Mochitsuki?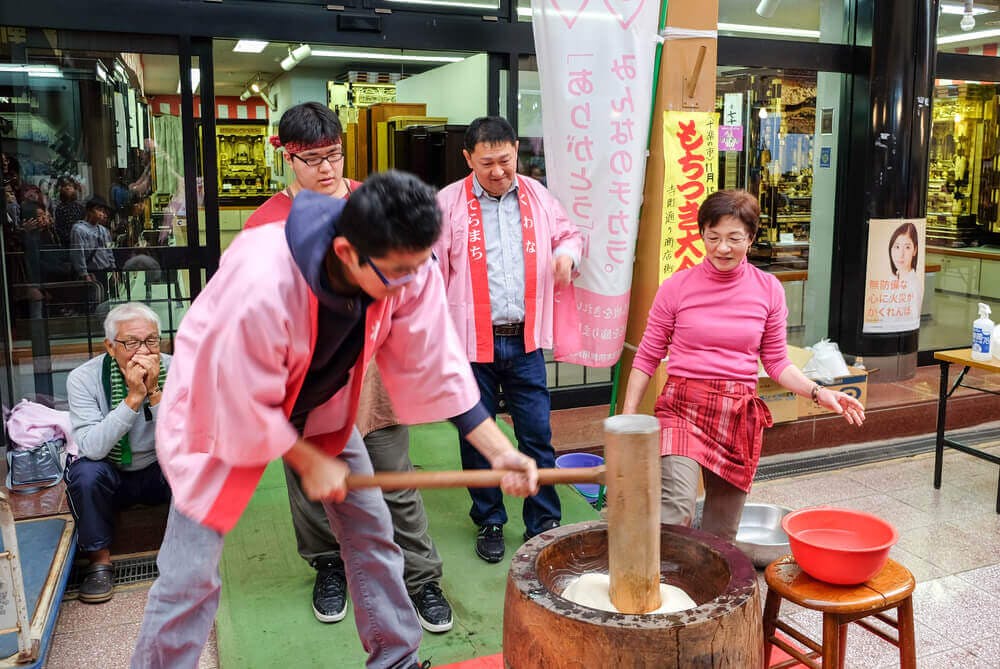 Mochi pounding is also a popular new year activity. This is called Mochitsuki. People take turns rhythmically pounding mochi until it's soft. And it is then eaten and enjoyed - it is thought to help people to strengthen their bones and teeth! It is a fun activity to be enjoyed with family or in local communities! 
This Month's Box
Start off your 2021 right with plenty of Japanese treats and TokyoTreat!  
If you sign up before 12/31/2020 23:59 JST, you could be in for a whole range of new year's treats, from hot spring dumpling flavored KitKats to Japanese Fanta Peach and more!
You can also get involved with our social media and community! Want your photo to be featured in our monthly booklet or on social media? Tag us on social media at #tokyotreat and maybe you'll see your photo in our next booklet! As usual we will also have an awesome photo contest with unique Japanese prizes and a FREE snack box so stay tuned for that!
As a big thank you to our subscribers we always give away a big Lucky Treat prize which is filled with over $500 worth of goodies! If you want a chance to win, make sure to join the fam!