Getting to Know Uchiwa, Japanese Summer Fans! 

It's June!! And here in Japan things are already getting warmer. People put away their hoodies and break out their shorts and sandals! And we here at the TokyoTreat team are sleeping with the cooler on! 
But people in the past were not so lucky to have these modern tools for keeping cool. But they did have fans! Today we're going to explore a little bit more about summer fans in Japan! 
Fans themselves have a very long history, and the Pharaohs of Egypt famously used very luxurious fans. Fans made their way into Japan from China in around 8 A.D. They were introduced to Uchiwa (a flat summer fan) and another fan that was used by dignified people to hide their faces, that eventually became the Japanese folding fan, sensu.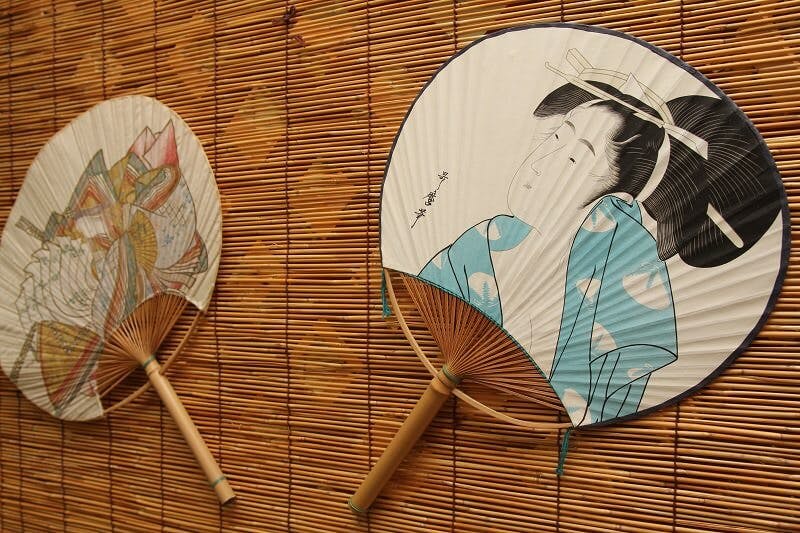 Over time, people gradually developed a modern uchiwa prototype using bamboo and Japanese paper, meaning they could be made easily and cheaply. In the 17th century, they became a popular summer fashion accessory with intricate designs. And they're not just useful for staying cool! They were often used in cooking for fanning flames.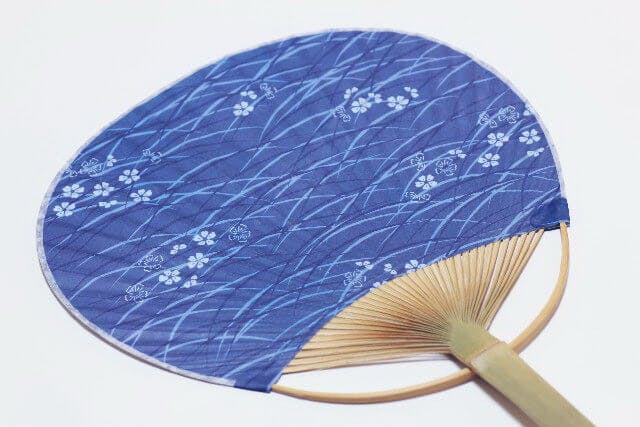 As mass production became increasingly easier over time, Uchiwa became a popular method of advertising in the 19th century, and would be given away free like leaflets. Uchiwa also grew in popularity in the US around this time, and became popular items for home decoration.
In the 20th century, Uchiwa began to be made from plastic, not bamboo, due to how cheap and available it was. However, due to the rise of electric fans, and later air conditioning, Uchiwa dropped in popularity. However quite often you can see them being given away on busy city streets with advertising slogans on them. And they are still a popular accessory to be used when wearing a kimono. Over 1000 years later, they are a great way to stay cool in Japan!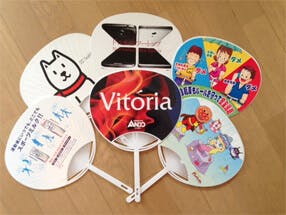 This Month's Box
Another great way to beat the heat this summer is with our July Midsummer Munchies box, filled with refreshing treats like Japanese KitKats, Doritos and Baskin Robbins chocolate! You  can get your hands on these delicious treats and more when you sign up before 6/30/2020!
You can also get involved with our social media and community! Want your photo to be featured in our monthly booklet or on social media? Tag us on social media at #tokyotreat and maybe you'll see your photo in our next booklet! As usual we will also have an awesome photo contest with unique Japanese prizes and a FREE snack box so stay tuned for that!
As a big thank you to our subscribers we always give away a big Lucky Treat prize which is filled with over $500 worth of goodies! If you want a chance to win, make sure to join the fam!
If you want to see more interesting facts about Japan make sure to follow us on Facebook, Instagram and Twitter for more news straight from Japan!