Those who wonder what Japanese snacks to buy when visiting Japan should definitely try out Koikeya's Pride Potato's new limited edition potato chips! The brand claims that their chips are made with 100% Japanese potato's and now they've announced a new luxury line of Pride Potato Chips featuring... gold!!
These luxury potato chips are the result of the collaboration of gold-leaf maker Hakuichi from Kanazawa city in the Ishikawa. The gold leaf eatable pieces give your potato chips that extra bit of glamour!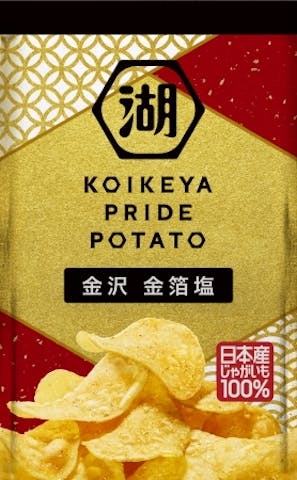 Japanese convenience stores and select supermarkets started selling the Koikeya Pride Potato Kanazawa Gold Leaf Salt Chips on the 17th of December throughout the country. You can get a 68g bag for 300 yen ($2.70)!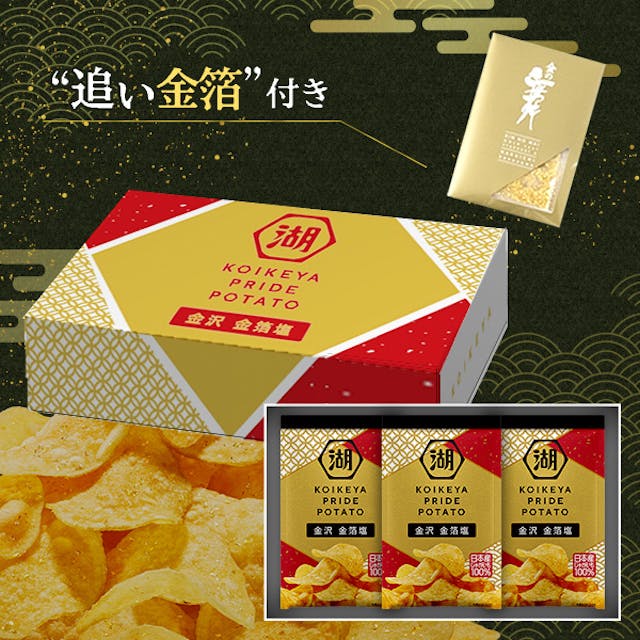 However for people who are really into gold there's also an exclusive set available that comes with three packages of EXTRA gold leaf that you can sprinkle on your chips (or something else?) to your liking. The set costs 2,000 yen ($18) and will be available at their online shop, only for 400 big spenders!
What do you think of these gold potato chips? would you try the regular bag or the exclusive set? Let us know in the comments below!
For other festive news, why don't you check out this article about Christmas in Japan? Wondering what other crazy snacks Japanese convenience stores sell? Check out this article!
Keep up with all fun foodie news coming out from Japan by following us on Facebook, Instagram, and Twitter!
Want to get a FREE Japanese candy box? Check out how to get one here!