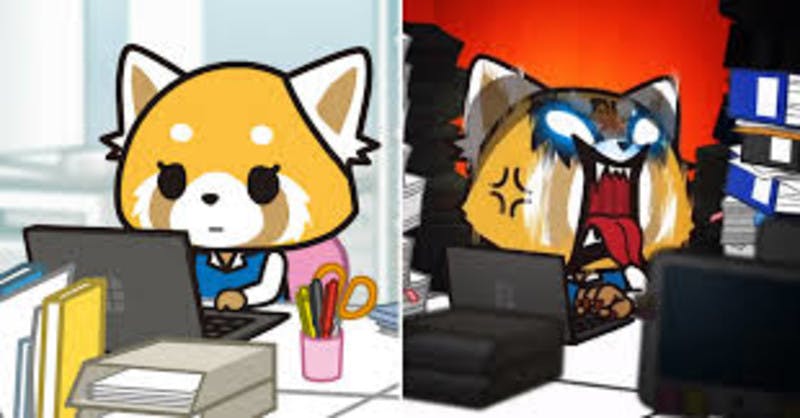 People who have grown up loving Sanrio characters associate them with everything cute, sweet and innocent. Sanrio's most famous character Hello Kitty is the poster girl of all of the above. According to Sanrio's website 'her hobbies include baking cookies and making new friends, as she always says, "you can never have too many friends!" Being a child it's easy to believe that life is that cheerful and easy but growing up we find ourselves having to cope with all sorts of problems. Therefore Sanrio catered to our needs by creating the character Retsuko with her own tv show Aggretsuko. At first sight she looks like a another Sanrio sweetheart, but that's where you're wrong!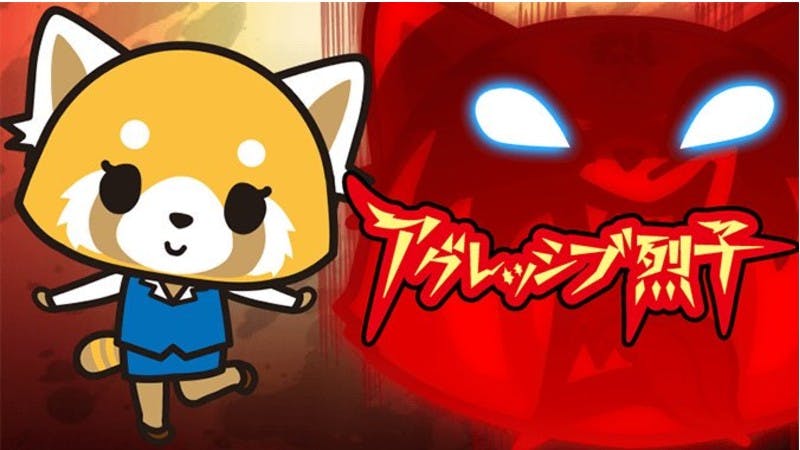 The show Retsuko, directed by Rarecho by Fanworks was first aired in April 2016 as a series of 100 one-minute anime short movies on Japanese tv. However, Retsuko finally gained attention in the West in April 2018 when it was released on Netflix as a Netflix original series. The first season consisted of 10 episodes with a runtime of about 15 minutes. As you might know Japanese series are getting more popular on Netflix, Have you checked out these series yet?
The adorable Retsuko is a super-relatable character for grown up Sanrio fans. The 25-year old portrayed as a red panda just finished college and was looking forward to her life as a new adult. She starts working as an accountant in a Japanese trading firm but quickly realizes that reality is harsher than she thought. Every day Retsuko has to deal with frustrations and challenges surrounding her work, coworkers, her love life and expectations imposed by Japanese society. It's hilarious to see how Retsuko,  tries to cope with her annoying coworkers such as the self-absorbed middle-aged hippopotamus Kabae, who only cares about gossip, the shameless Tsunoda, a gazelle who sucks up to their boss Ton only to lighten her own workload and the worst of all, Director Ton who is a literal chauvinist pig and is only occupied with practicing golf give his employees and especially Retsuko a hard time through overwork and even sexism.
Luckily Retsuko has her favorite coworkers the fennec Fox Fenneco and the Hyena Haida to keep her sane. And Retsuko has one other very important method to help her relieve stress. Where other girls like to go on a shopping spree or binge on ice cream while watching tv, as soon as Retsuko finishes work she's off to her own secret and sacred place: a karaoke bar! However her music taste is quite different from what you would expect from her adorable looks and personality, Retsuko is a die-hard death metal fan who screams her lungs out at karaoke complaining about how her life sucks and everything she hates.
 The reason this show became popular is because it's so relatable for women in their twenties who just started their careers. Especially for women working in Japan life is not a bed of roses. Retsuko's soft-spoken and ultra-polite personality has made her a target for boss Ton who takes advantage of her by setting her up with awful, sometimes degrading tasks such as making him the perfect cup of tea! So plans change, Retsuko is determined to get married and quit the firm. After a failed attempt at dating her boring coworker Resasuke, she luckily finds herself two new friends at a yoga studio who even work at the same company! Marketing director, gorilla Gori and the CEO's secretary, secretary bird Washimi are two power women who serve as role models for Retsuko being the perfect successful modern women. Well-dressed, smart and outspoken after hearing Retsuko's complaints they take small steps in order to improve their old-fashioned work environment.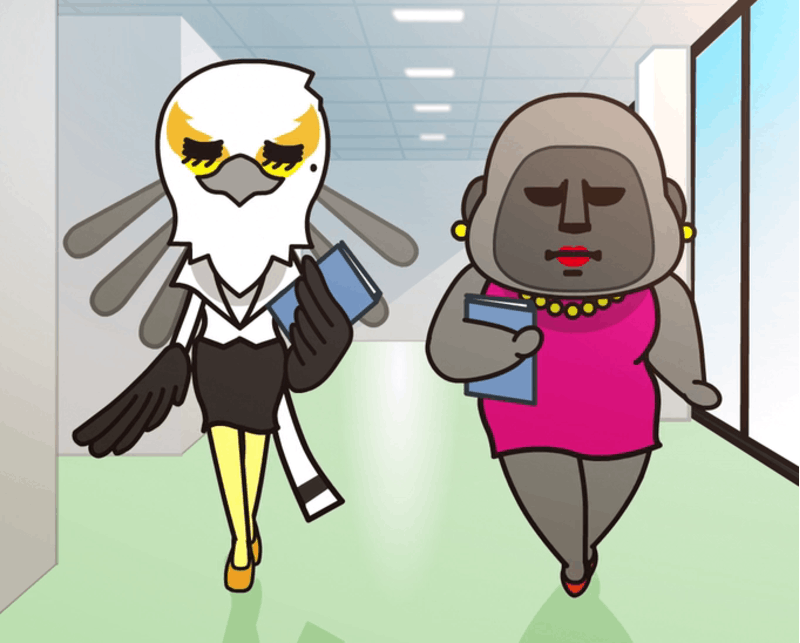 All in all, Aggretsuko or Retsuko is a hilarious show that copes with relatable issues in modern life. Retsuko is cute but fierce and a recommendation for those who are interested in learning more about the daily life of Japanese people.
Read more about Retsuko on the Netflix website and watch the official netflix trailer here
Have you already watched Retsuko? What are your thoughts about it can you relate? Let us know in the comments!
Keep up with all the fun news coming out from Japan by following us on Facebook, Twitter, and Instagram!
Want a free Japan box? Make sure to check out how to get one here!