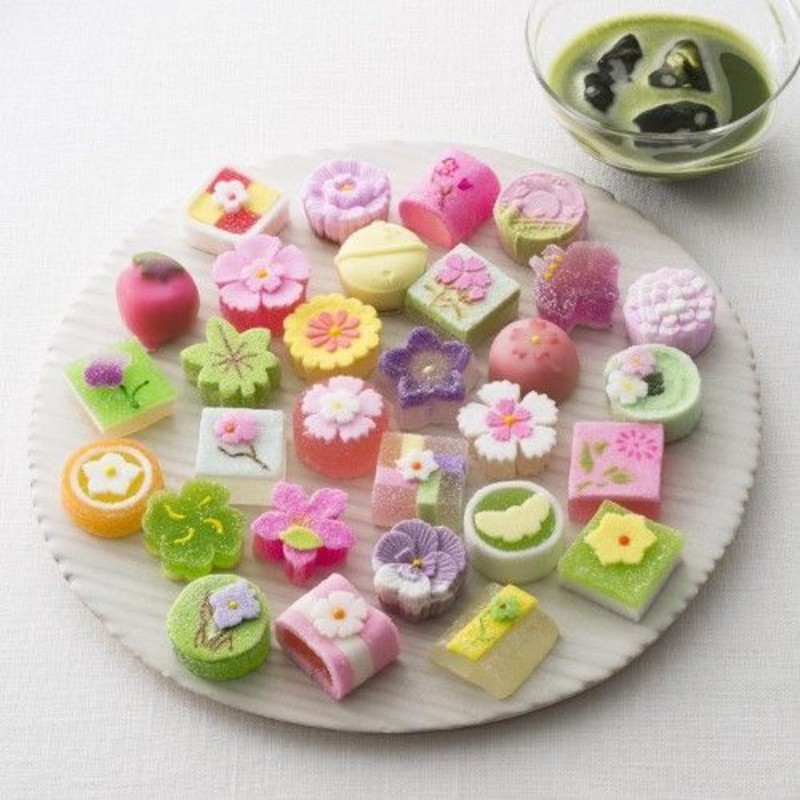 In Tokyo Treat's Japanese candy box you can find many interesting Japanese snacks in crazy and unique flavors. Ramune, matcha, red beans, octopus, curry, sakura, choco mint, lemon... there are a lot of flavors that are used for Japanese snacks that snack companies in other countries never would have thought of. However most of these snacks were inspired by snacks from other countries, such as potato chips, gummis, marshmallows, chocolate and so on! However Japanese people also have their own traditional snacks known as wagashi, most of these treats have existed for a very long time. This blog post lists 10 delicious wagashi or Japanese traditional sweets.
1. Hiroshima - Momiji Manju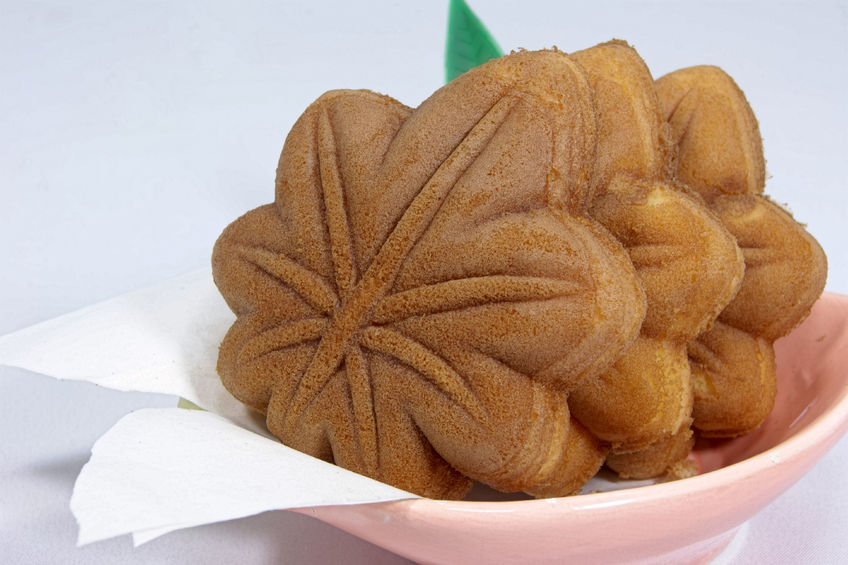 Momiji Manju is a traditional Japanese sweet from Hiroshima prefecture. The Japanese word momiji means autumn leaf and because Hiroshima is famous for maple trees these manju are shaped like leaves as well! They are made of castella cake filled with sweet red bean paste which is one of the most popular fillings for wagashi.
2. Yamanashi - Shingen Momo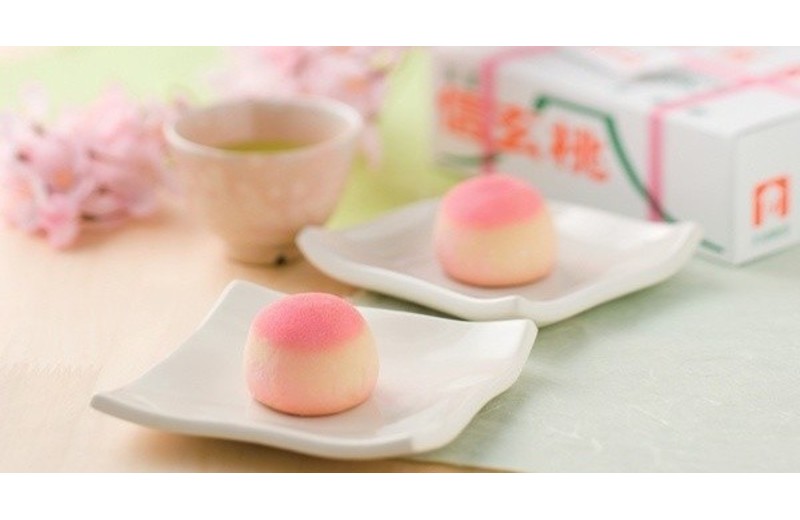 Yamanashi prefecture is even though its not too far from Tokyo surrounded by nature and famous for Mount Fuji. Besides that the prefecture is also famous for its fruit, especially peaches! The Shingen Momo is also a type of Manju but instead of the traditional red bean paste, white bean paste and peach jelly are used as filling.
3. Osaka - Ichigo Daifuku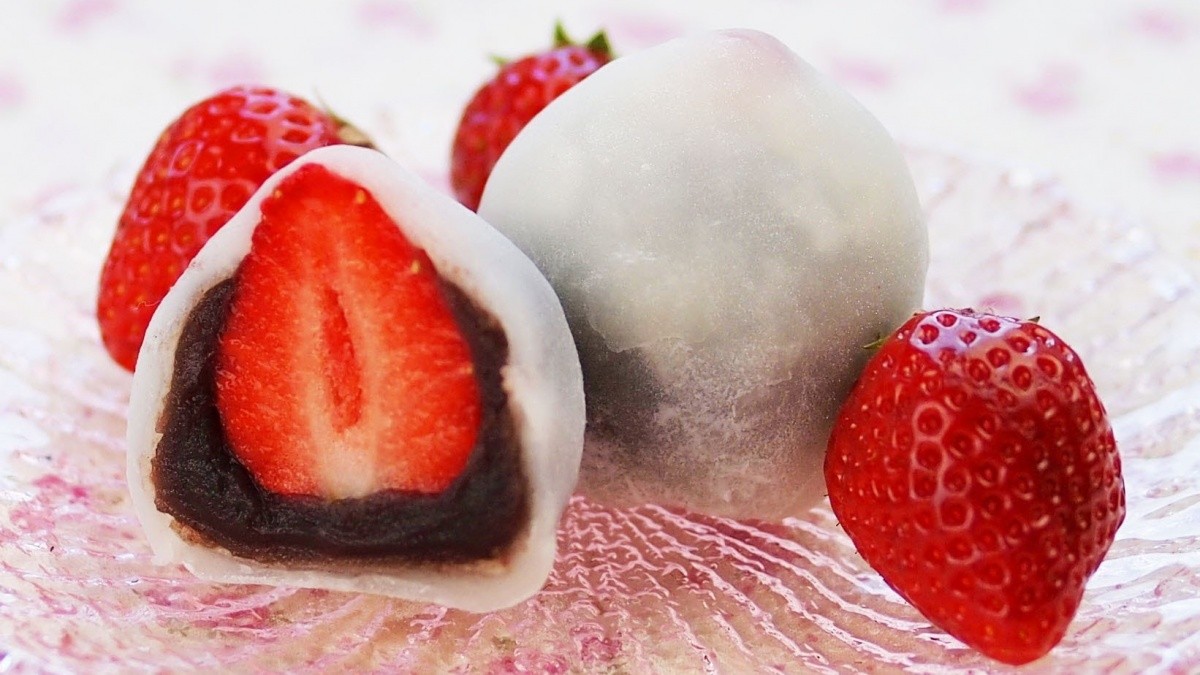 There's a big chance that you have heard of Ichigo Daifuku, it's a very famous Japanese sweet and was created in Osaka. For mochi ricecake lovers amongst us, you will probably love this! Ichigo Daifuku consists of mochi, sweet red bean paste and a strawberry! An amazing combination for summer.
4. Tokyo - Tokyo Banana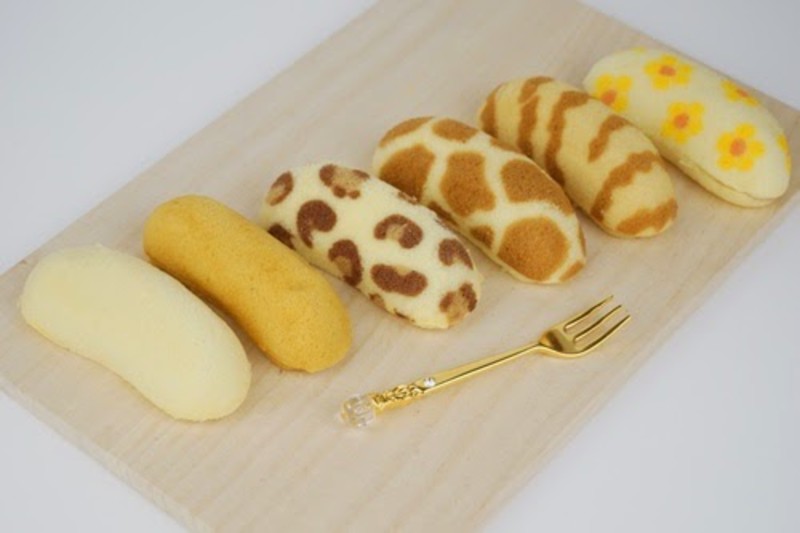 Japanese people who visit Tokyo never forget to bring back some Tokyo Bananas for coworkers, family or friends! It's by far the most popular snack from Tokyo. The 'bananas' are made of soft cake filled with custard cream. Shops often come out with Tokyo Bananas with interesting designs such as animal prints or flower prints!
5. Gifu - Mizu Manju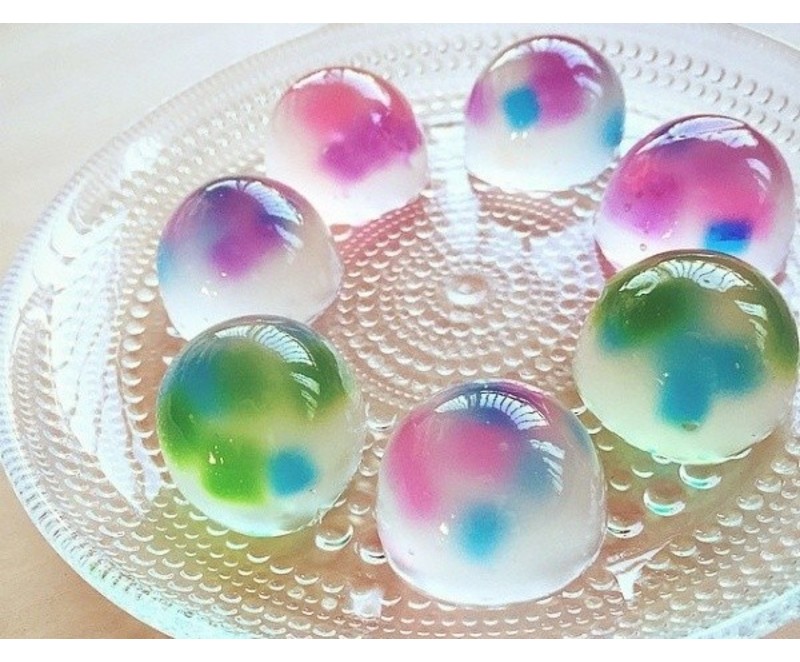 The Mizu Manju from Gifu prefecture look just like colorful water drops and probably the prettiest treat out of this list. Thanks to a starch that is made of a special Japanese root they look just like big drops of water and are a treat that is people especially enjoy in summer. This manju doesn't come in 1 but in several flavors, such as red beans, matcha and fruit flavors!
6. Aomori - Ki Ni Naru Ringo Pie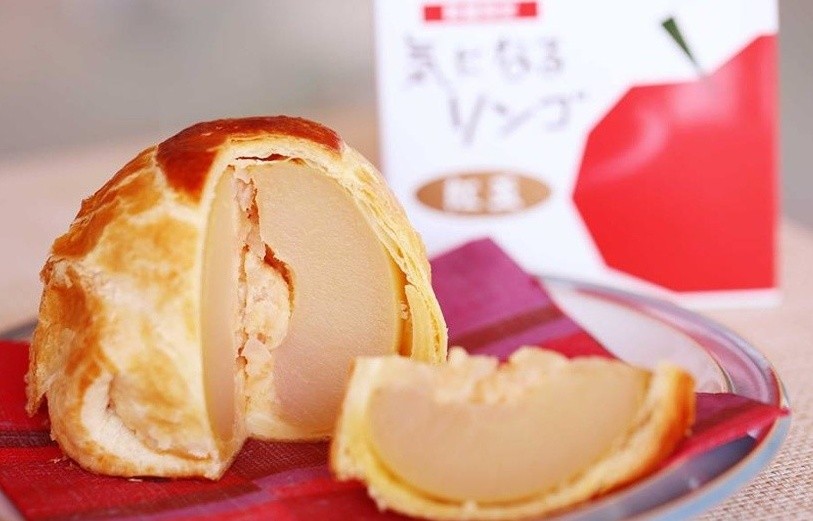 Aomori prefecture is famous for its delicious apples and its apple pie! However this apple pie is different from the ones we know in the west. A whole apple is used which is sweetened by syrup and surrounded by a flaky pie crust. It is supposed to taste the best warm!
7. Yamagata - Sakuranbo Kirara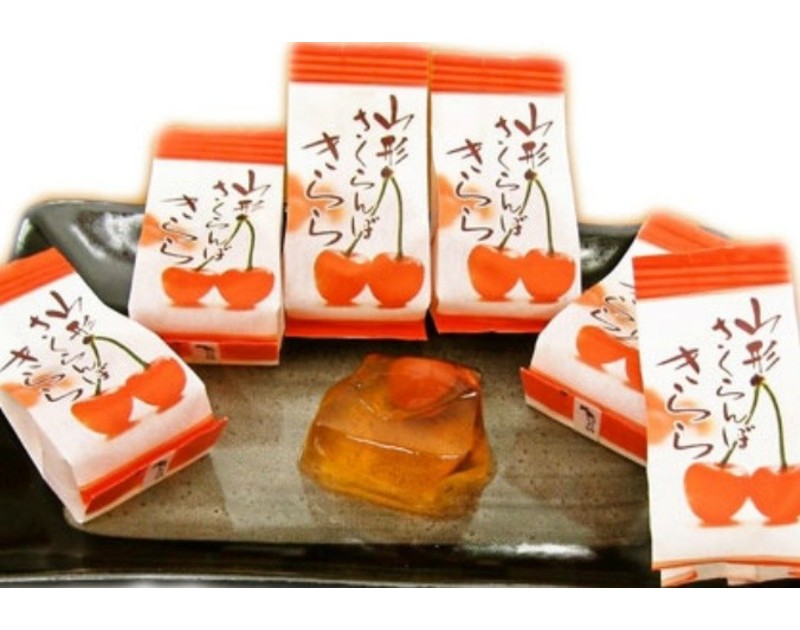 Just as Aomori prefecture is famous for its apples, People from Yamagata take pride in its cherries! The Sakuranbo Kirara are made of jelly with inside a whole cherry! Doesn't it sound great for summer?
8. Fukuoka - Meika Hiyoko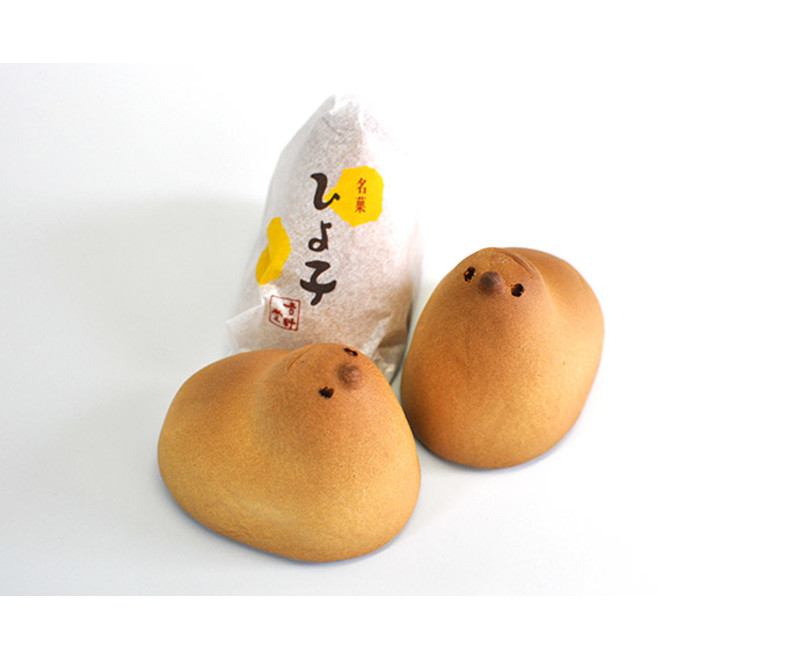 Fukuoka prefecture located in the south of Japan is famous for these adorable chick snacks! The filling exists of pea beans and fresh eggs complements while the exterior is slighly savoury.
9. Ishikawa - Wari Gori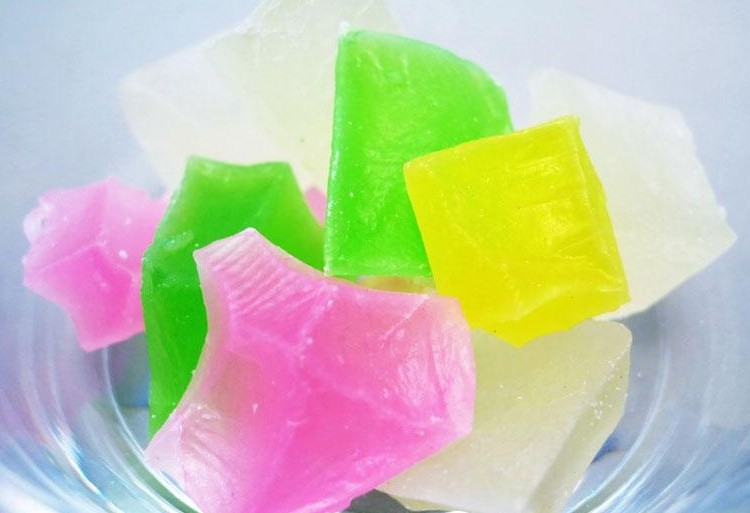 Wari Gori are sweets from Ishikawa prefecture and look similar to rock candy. Actually they are a lot softer though and are made by drying agar for 6 days. This sweets have a refreshing and subtle flavor.
10. Okinawa - Chinsuko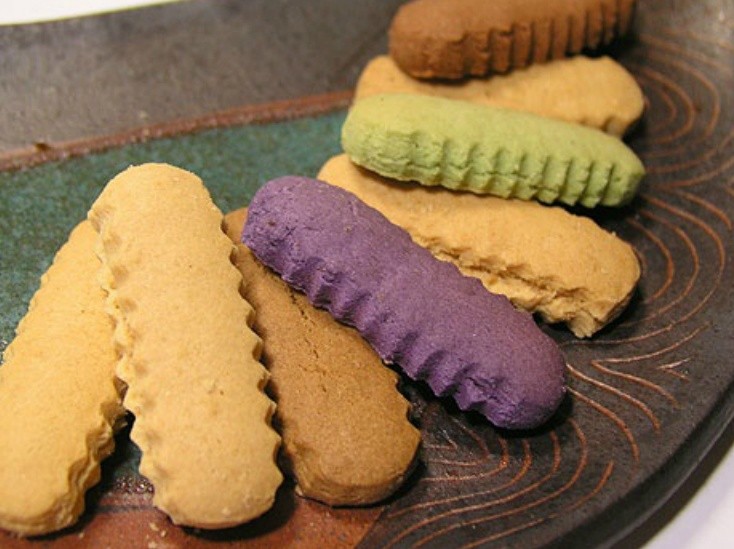 Okinawa is an island south of Japan, people who have visited have most likely noticed the Chinsuko cookies that are being sold everywhere! These cookies are quite similar to shortbread cookies and are made of floor lard and sugar. These cookies come in several flavors such as vanilla, sweet potato, coconut mango, chocolate, pineapple and so on!
Which of these 10 traditional Japanese sweets would you like to try or have you tried? Let us know in the comments!
Keep up with all the fun news coming out from Japan by following us on Facebook, Twitter, and Instagram!
Want a free Japanese subscription box? Make sure to check out how to get one here!