February 2020:
#ShareTheLove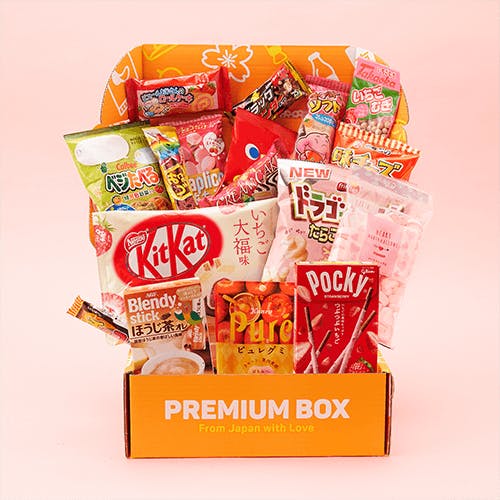 Happy Valentine's TokyoTreat Fam!
Valentine's in Japan is super cool! Not only is it a day for impressing someone you might like, it's also a day for enjoying snacks with friends - known as Tomo-Choco (or friend chocolate).
This month snack out on Japan exclusive KitKat Mochi, Pocky, Pure Gummy and so much more Japanese snack goodness!
Why not find out what's coming in this month's TokyoTreat box!
Go Now!