October 2018:
Trick or TokyoTreat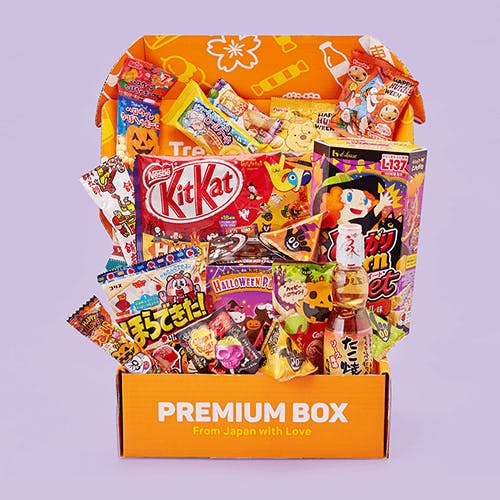 Trick-or-TokyoTreat!
Who is ready for Halloween in Tokyo! Toyko is a hotspot for costume parties and plenty of snacking - lucky for your we're bring the Shibuya Halloween experience to you with Japanese Halloween snacks!
Crazy Japanese ramune, Japanese KitKats, Japanese DIY candy kits and so much more could be coming your way in this box! Or, why not check out what awesome Japanese snacks you could be enjoying this month!
Go Now!