What's in your February box?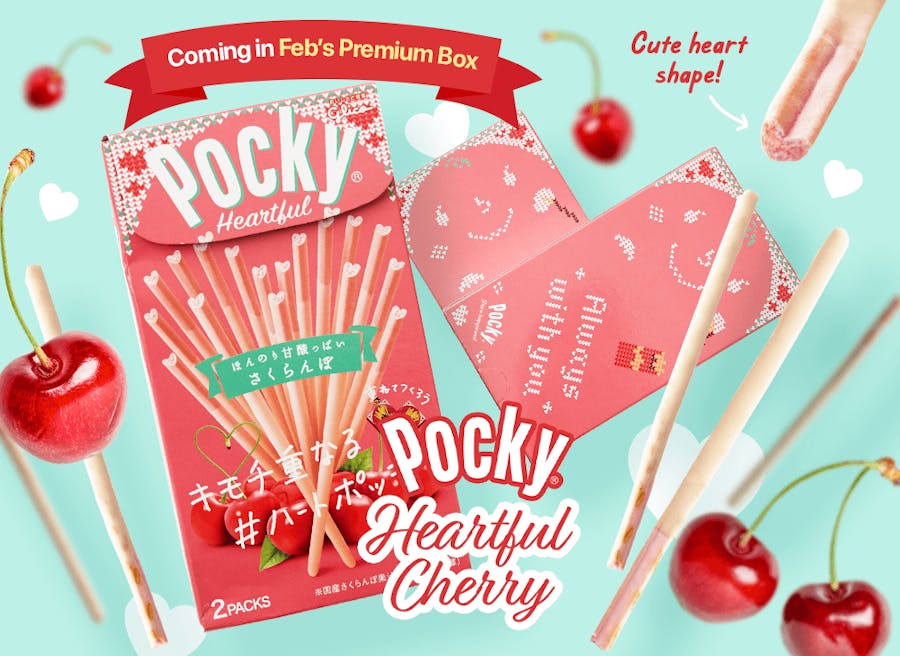 We ♥ these tasty pocky! The strawberry flavored pretzel has been worked into the shape of a heart, then dipped in sweet and sour cherry cream!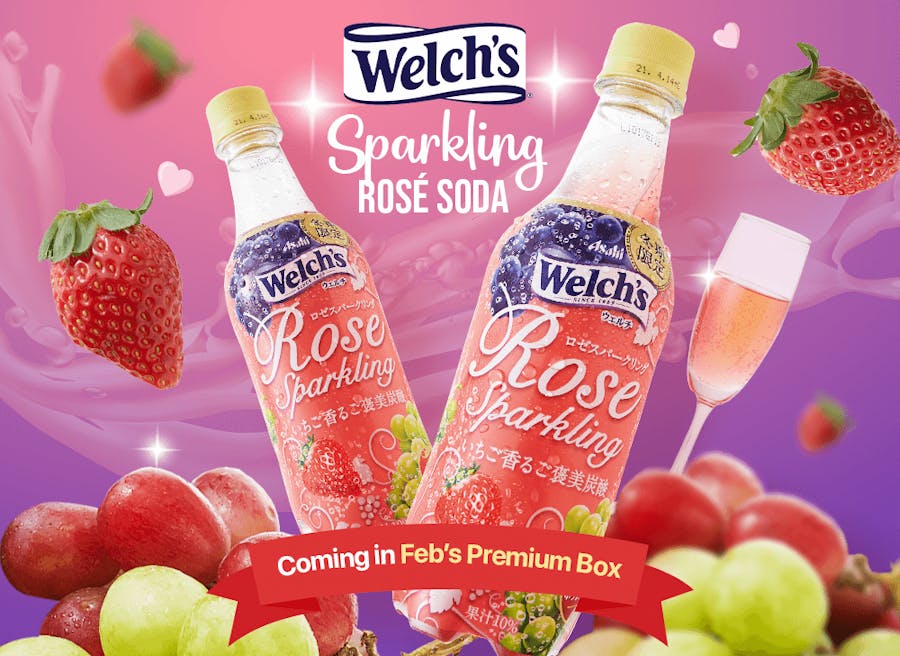 Get the Valentines vibes with Welch's Sparking Rosé! It's made using mellow grapes, with a hint of strawberry that gives the soda a pretty pink color!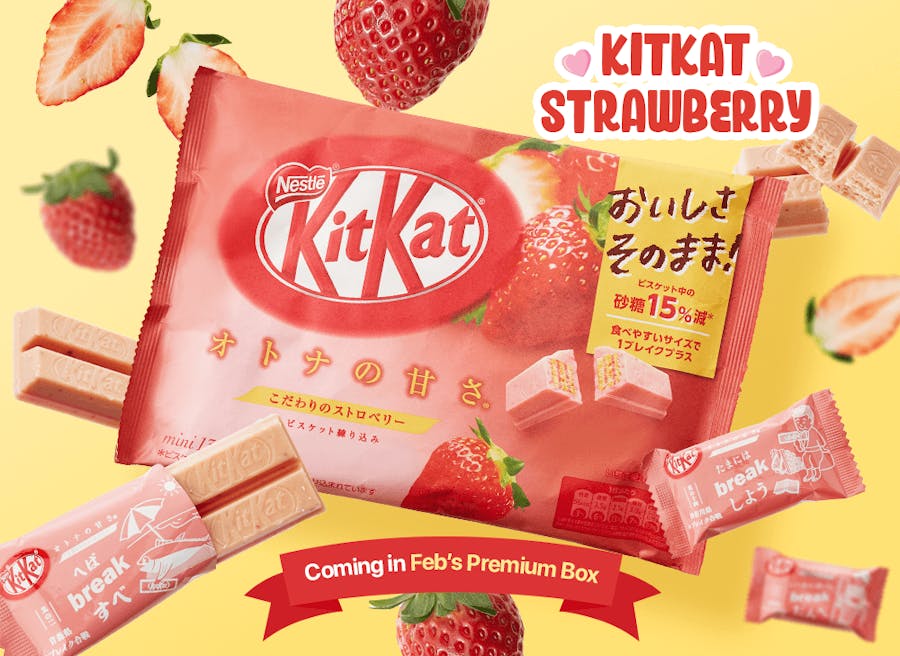 Share a Japanese KitKat with someone special! Enjoy the rich and slightly sour pink strawberry chocolate treat!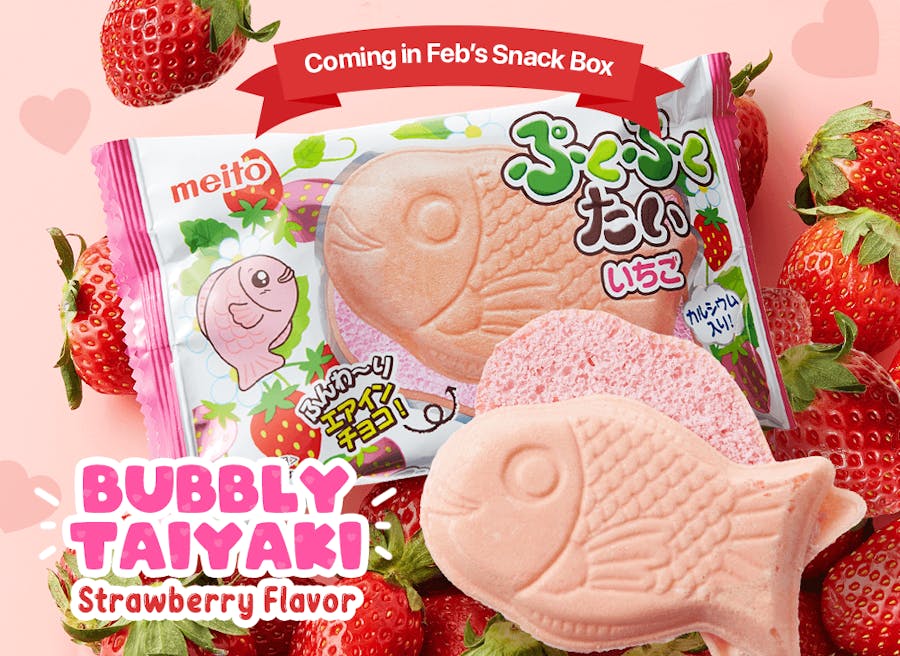 This tasty Taiyaki is swimming your way! In between two pink monaka wafers is a thick layer of airy strawberry Japanese chocolate!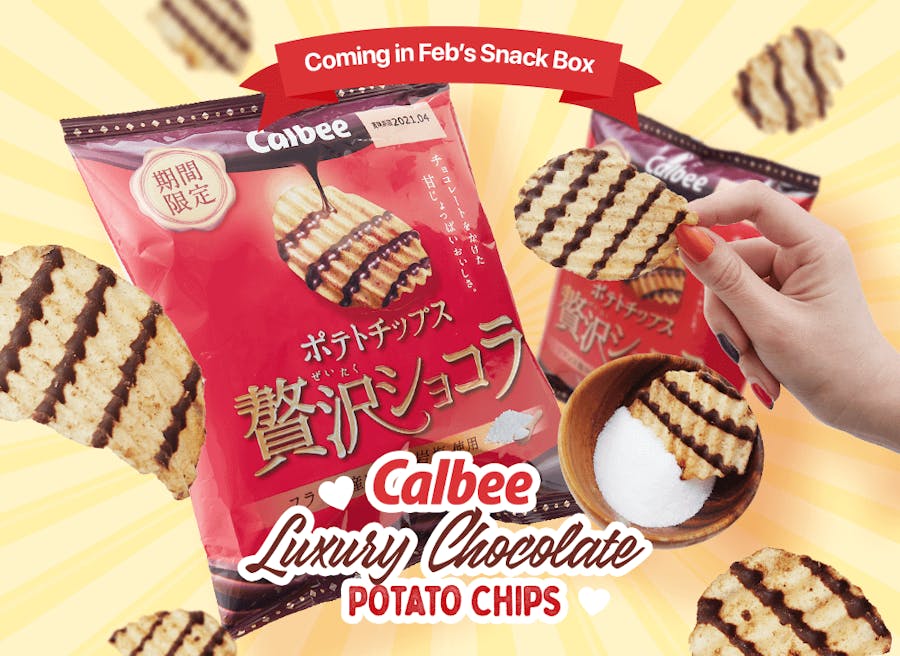 What's Valentine's without choco?! These salty potato chips have an umami flavor thanks to the choco and cocoa powder sprinkled on top!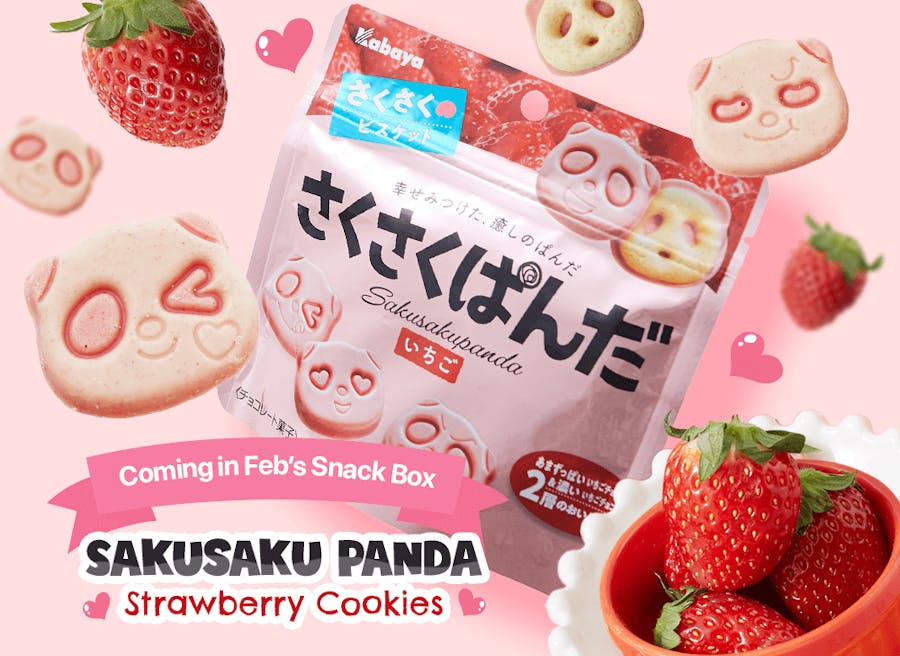 These cute cookies have 70 fun expressions full of love! And they are topped with thick strawberry chocolate! A chocoholic's dream!
Sign up to TokyoTreat using code DATE to get a sweet & savory Japanese snack bonus!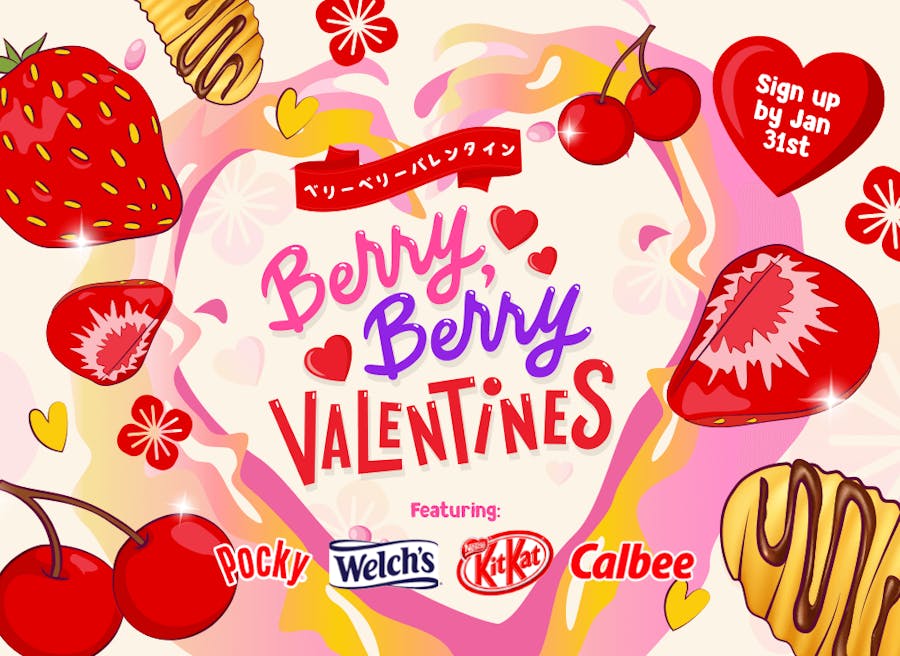 Sign up by January 31st and score the tastiest Japanese Valentine's treats, including Japan exclusive soda, KitKats, Pocky & more!
Premium starts at $31.50 🎉
NEW 2-5 DAY EXPRESS DHL DELIVERY
Exclusive Streaks membership
17 Full-size items including:
1 Japanese candy guide book
See Pricing
Classic starts at $22.50 🎉
NEW 2-5 DAY EXPRESS DHL DELIVERY
Exclusive Streaks membership
12 Full-size items including:
1 Japanese candy guide book
See Pricing