What's in your May box?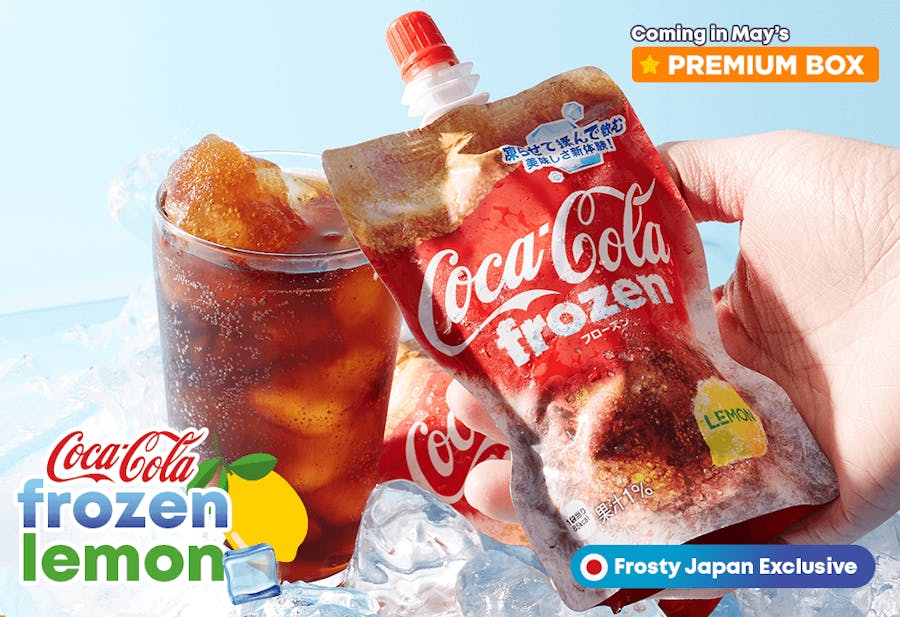 It's getting warmer, so we want to enjoy the sakura with a frosty coke (literally)! The lemon flavor enhances the classic Coke in this frozen drink. Easy to freeze and easy to enjoy anywhere! Coming in May's box!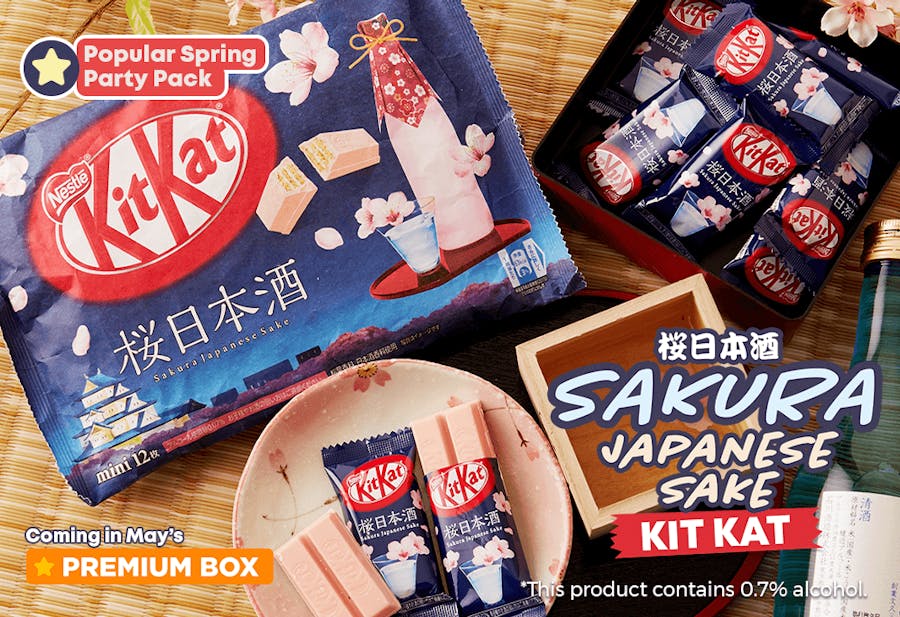 Bring the party with this super popular Japan limited edition Sakura Sake KitKat! Elegant sakura flavored cream is sandwiched between crunchy wafers, wrapped in sake flavored chocolate! Coming in May's box!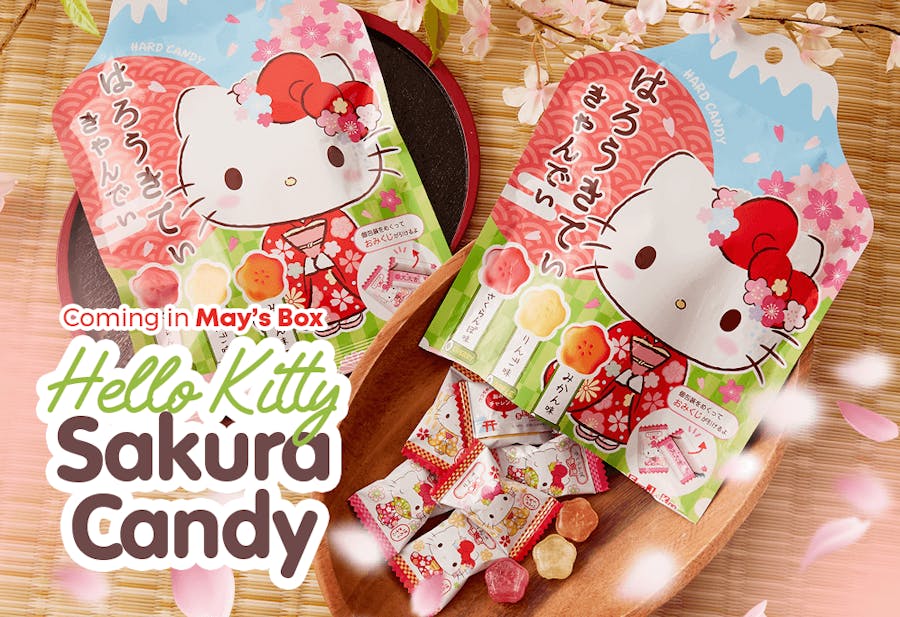 Say hello to Hello Kitty this sakura season! She is serving you sakura goodness with these cute sakura shaped hard candy! Comes in 3 fruity flavors; Orange, Apple and Cherry! And every pack comes with a fortune! Coming in May's box!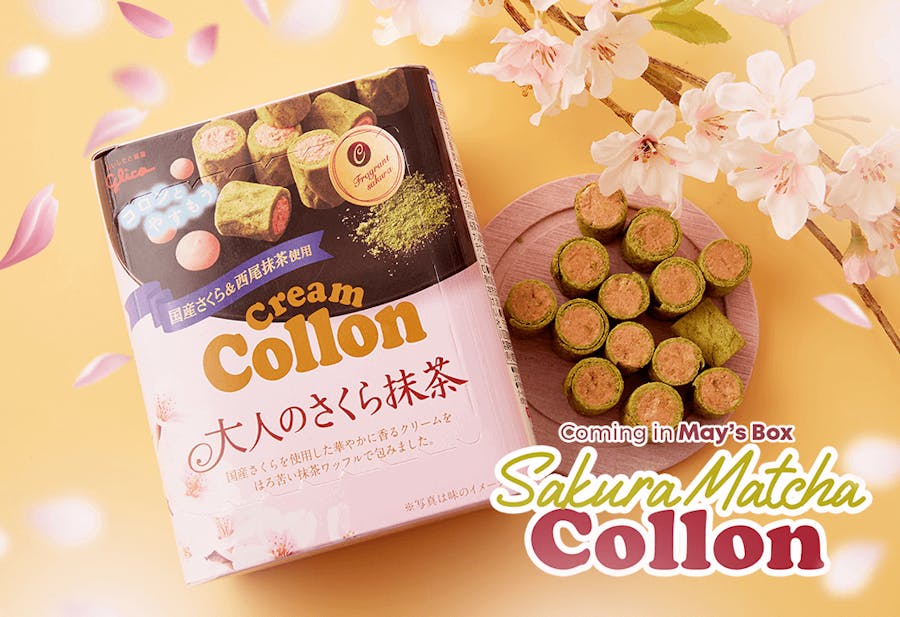 Taste Japanese spring with Sakura Matcha Collon! Their elegant sakura cream fills a bitter-sweet matcha waffle exterior. Made with 100% Japanese tea and sakura extract, they will make any sakura party a hit! Coming in May's box!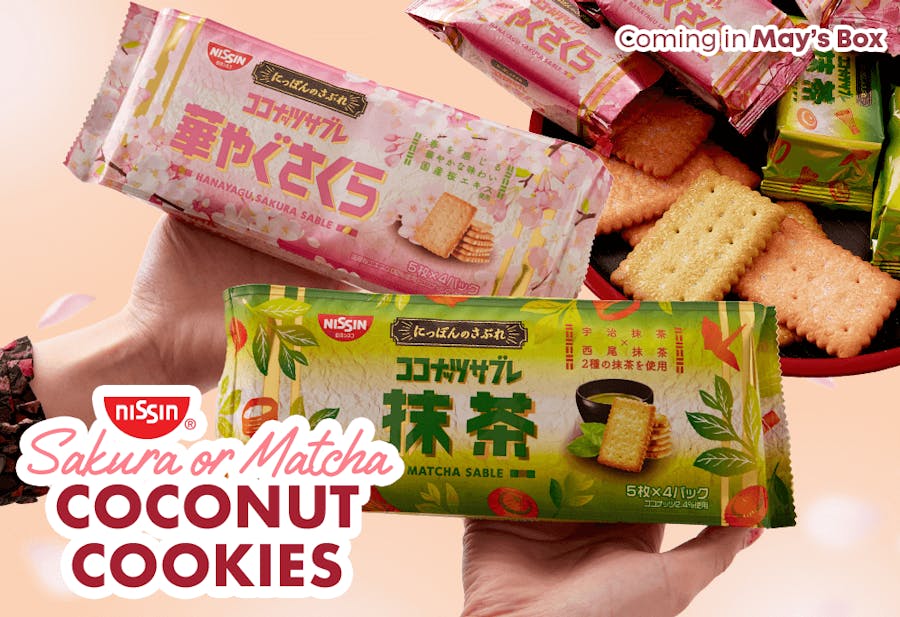 This crunchy, luxury coconut cookie has a spring limited edition makeover! In your box you will find either the sakura or matcha flavored cookies, made with 100% Japan grown sakura or tea. Coming in May's box!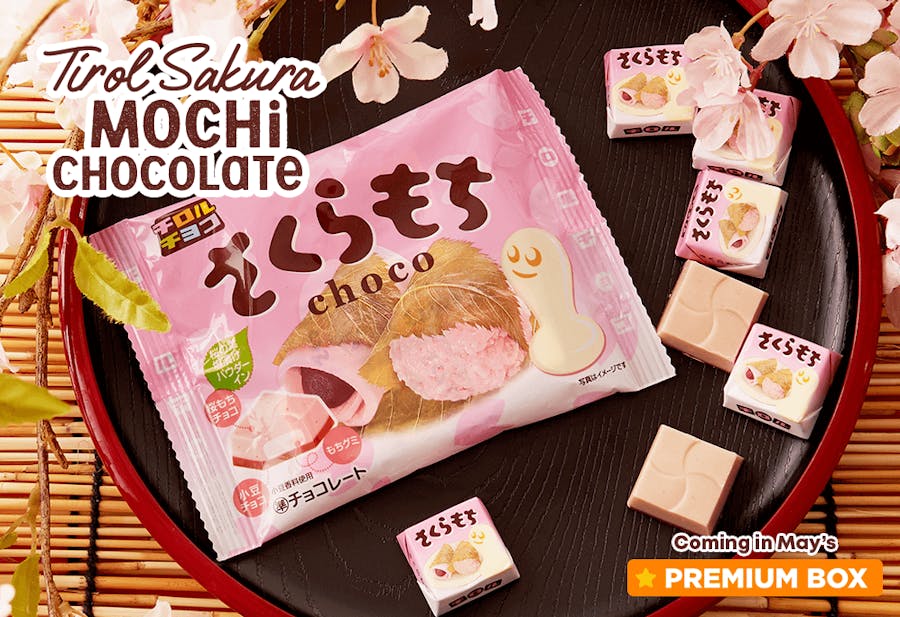 This spring exclusive Tirol Choco takes inspiration from a Japanese spring favorite, sakura mochi! Chewy mochi is wrapped in sakura and red bean chocolate! Perfect for a sakura party! Coming in May's box!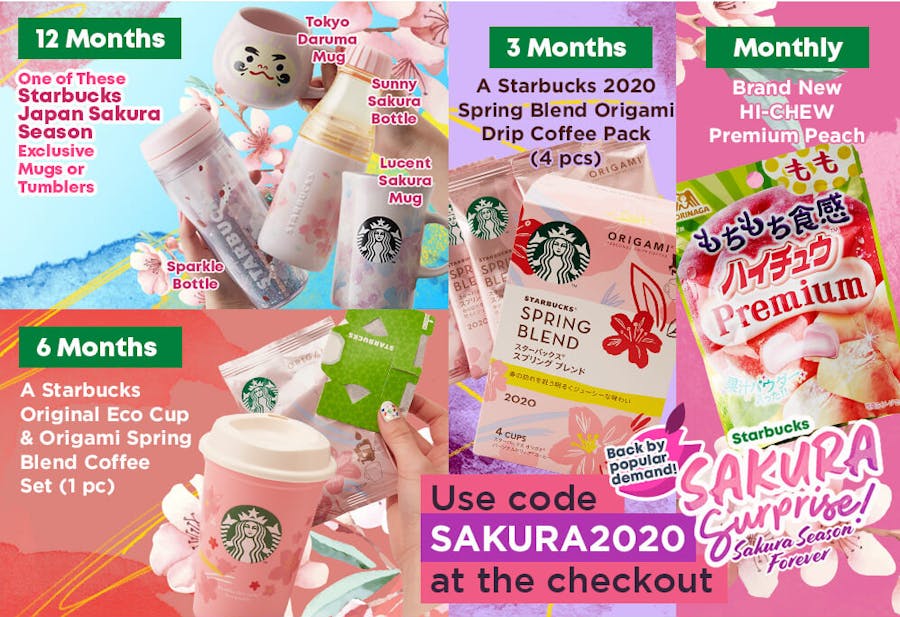 Sign up using code SAKURA2020 at check out for a guaranteed spring Snack or Starbucks Japan spring limited edition bonus merch! Current subscribers can join in too by renewing or extending their plans!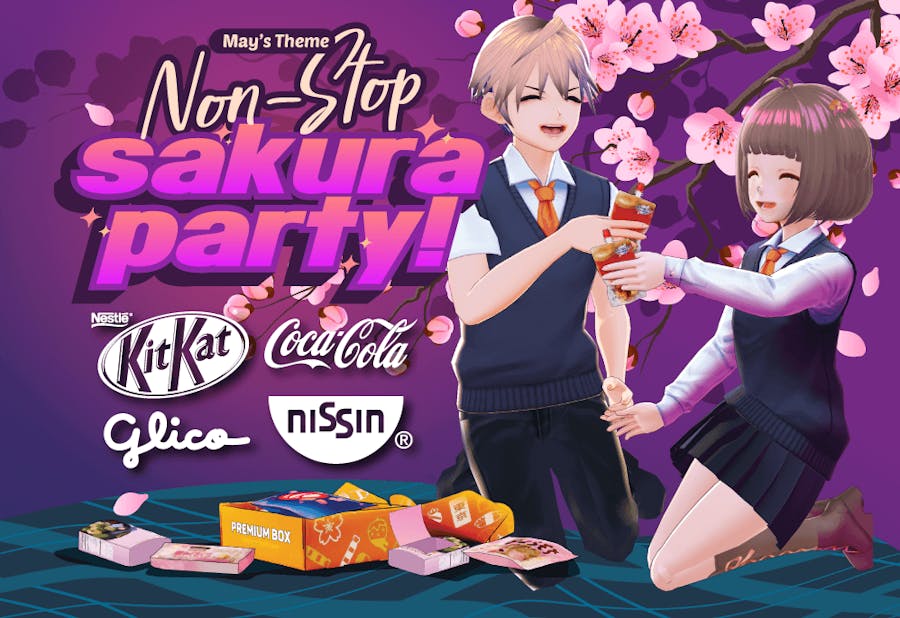 Sign up by April 30th and enjoy and join our Non-Stop Sakura Party this May with tasty sakura and spring snacks!
Premium starts at $31.50 🎉
17 Full-size items including:
1 Japanese candy guide book
See Pricing
Classic starts at $22.50 🎉
12 Full-size items including:
1 Japanese candy guide book
See Pricing