What's in your March box?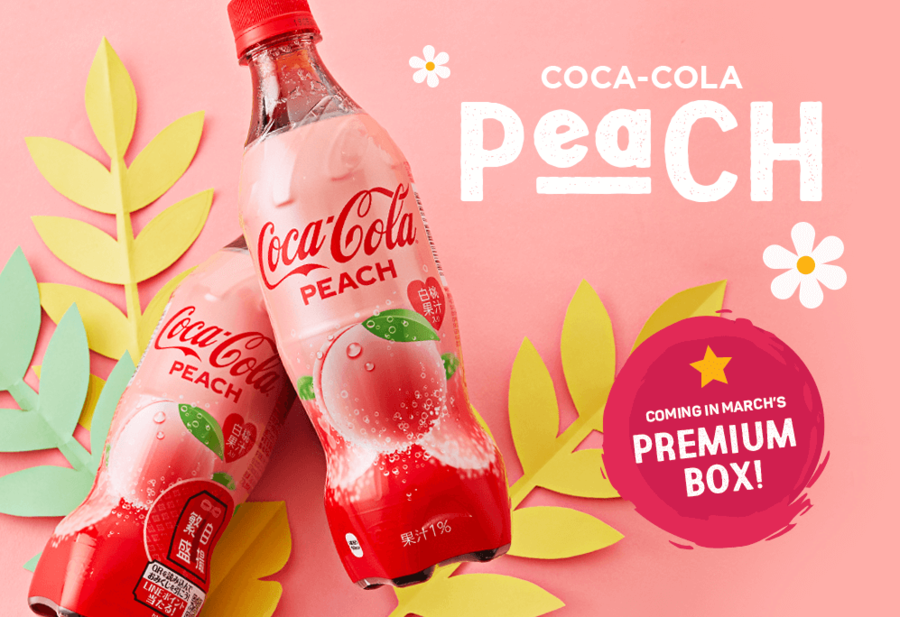 Get Coca Cola Peach 2019 version in March's Premium Box!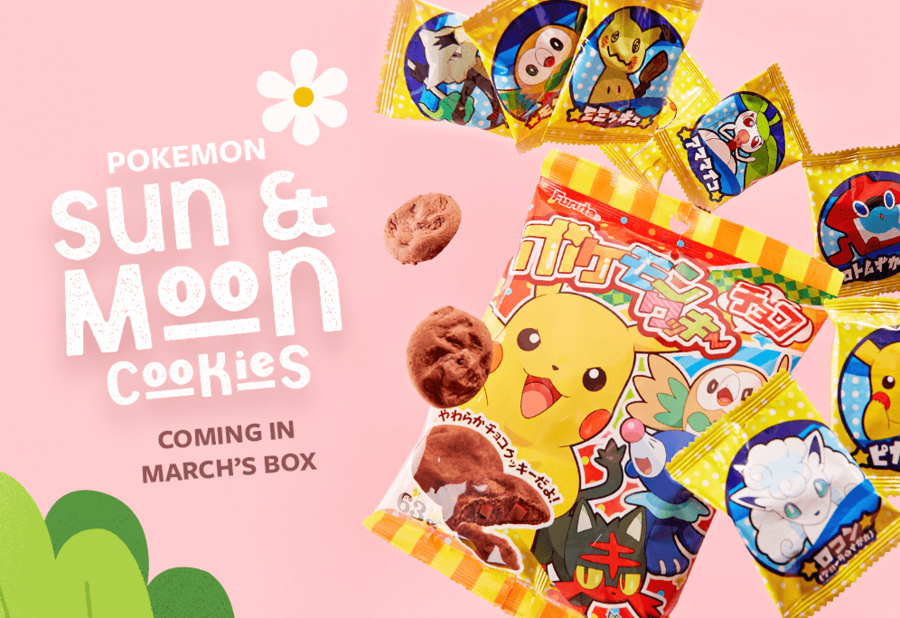 This cute Pokemon chocolate cookies snack is coming in March's box!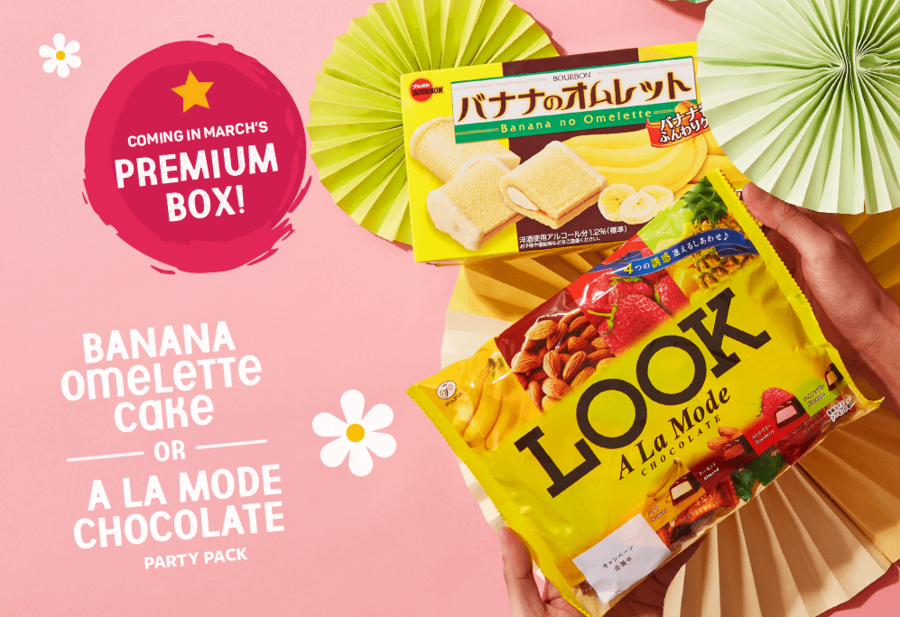 Get the tasty Banana Omelette cakes OR the Look A La Mode chocolate party pack in March's premium box!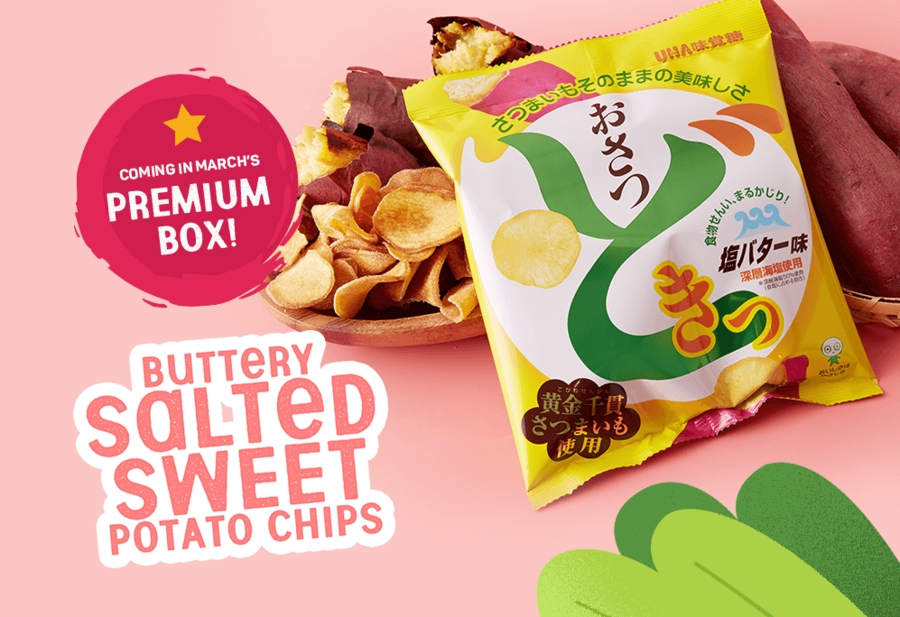 You'll never get enough of the Buttery Salted Sweet Potato chips that are coming in March's premium box!
Premium starts at $31.50 🎉
FREE Shipping Worldwide
17 Full-size items including:
1 Japanese candy guide book
See Pricing
Classic starts at $22.50 🎉
FREE Shipping Worldwide
12 Full-size items including:
1 Japanese candy guide book
See Pricing