What's in your August box?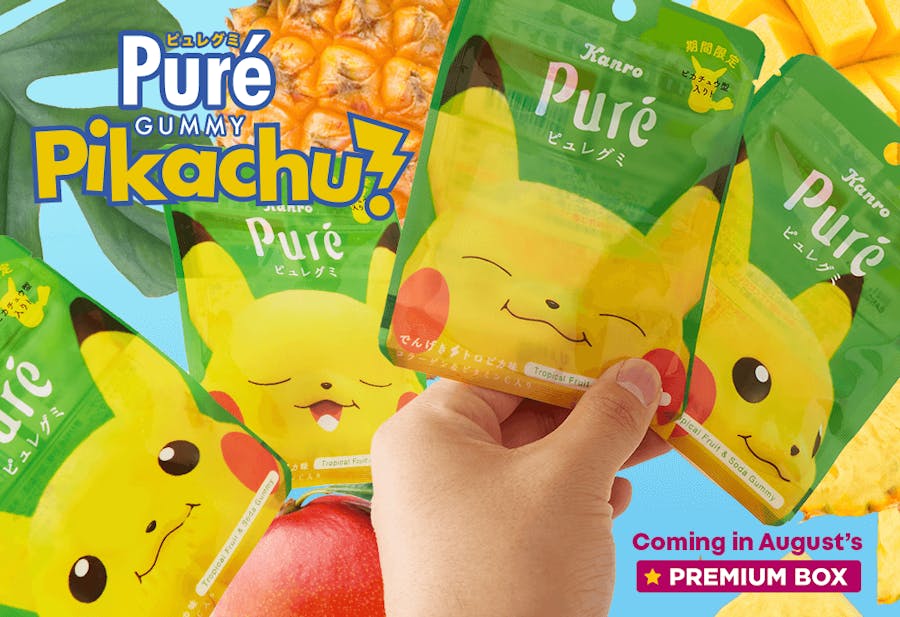 Who's that gummy? It's Pure Gummy Pikachu! This summer exclusive version of Popular Japanese gummy Pure features mango, pineapple & banana flavors with a shocking soda twist! And lucky people will find Pikachu shaped gummies!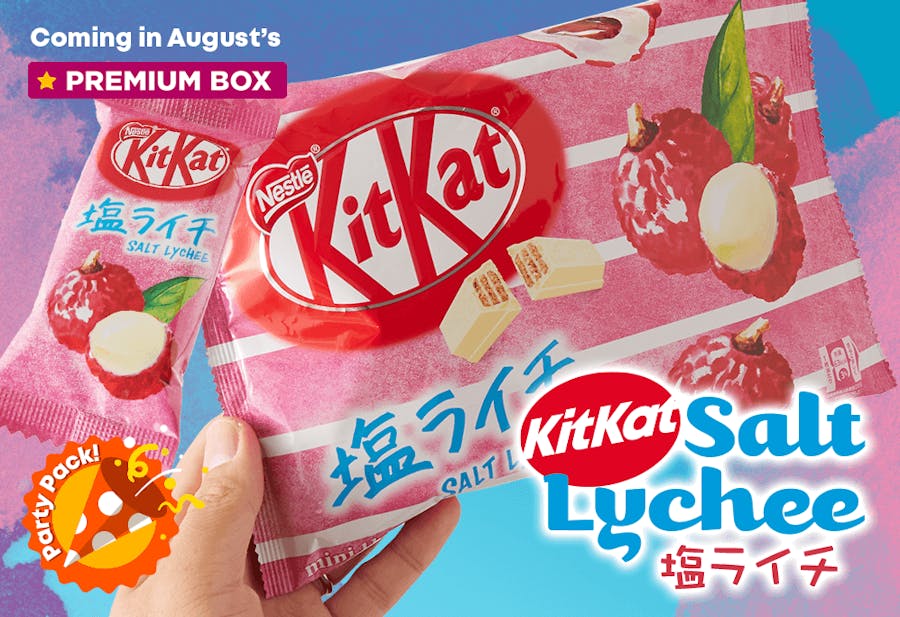 This KitKat is totally tropical! Lychee powder is mixed in with gentle salt accents for a fresh and tropical treat! The cream is then sandwiched between light wafers and coated in Lychee flavored chocolate!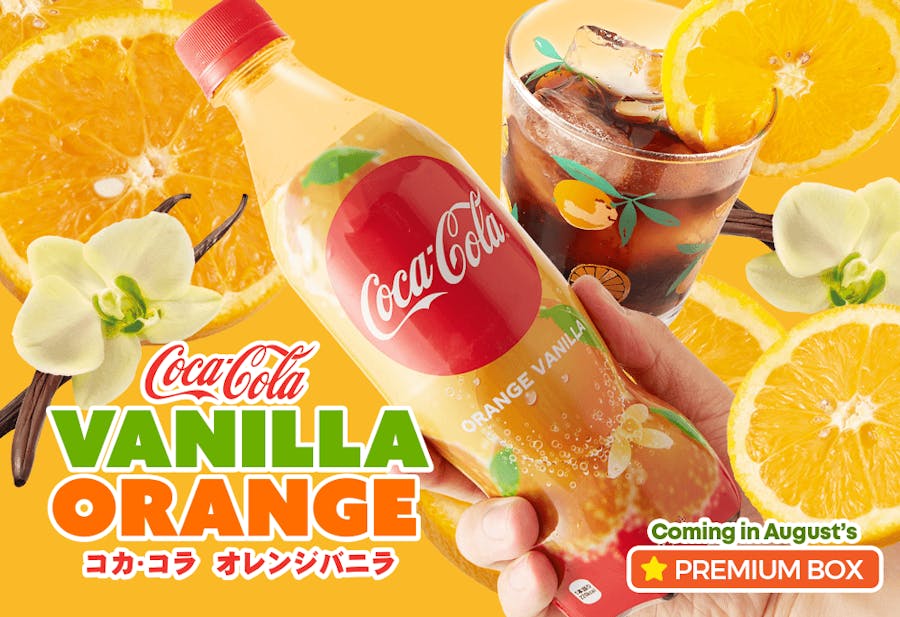 It's time for a refreshing summer Japanese Coke!  Fresh orange and sweet vanilla have been combined to create the ultimate refreshing summer soda! The must try Japanese drink of the summer!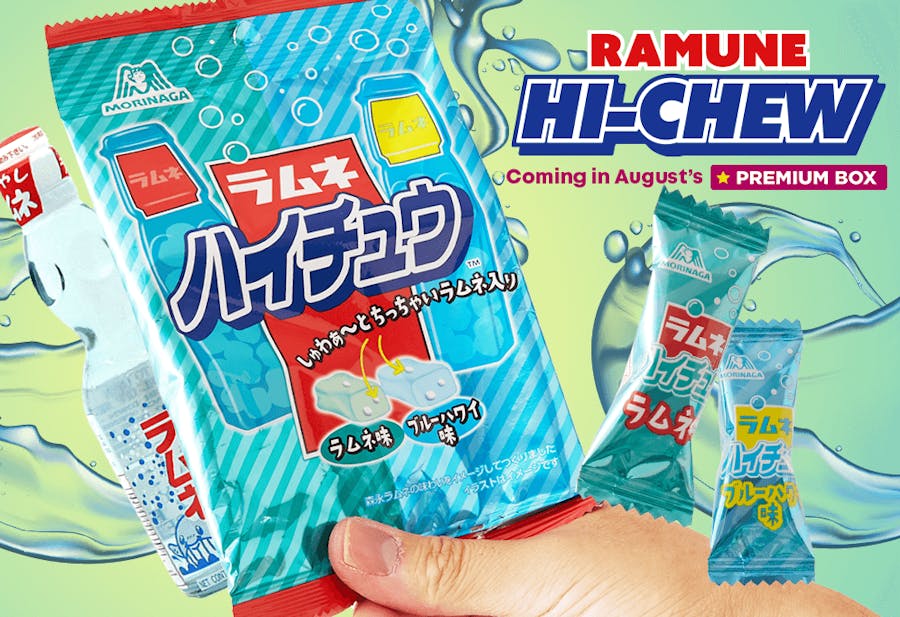 Enjoy the flavor of a Japanese summer festival with Ramune Hi-Chew! The chewy treat comes in two sweet flavors - Ramune and Blue Hawaii! And in the center you'll find ramune candy for a refreshing and fizzy surprise!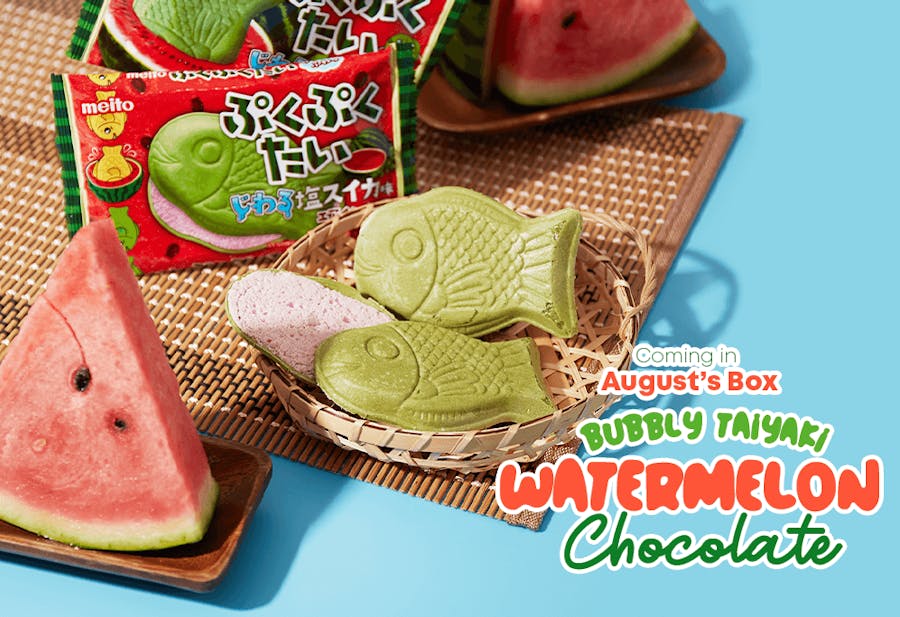 This crunchy Taiyaki treat is swimming your way this August! The light and airy watermelon flavored chocolate will melt in your mouth! Don't miss out on this traditional Japanese treat!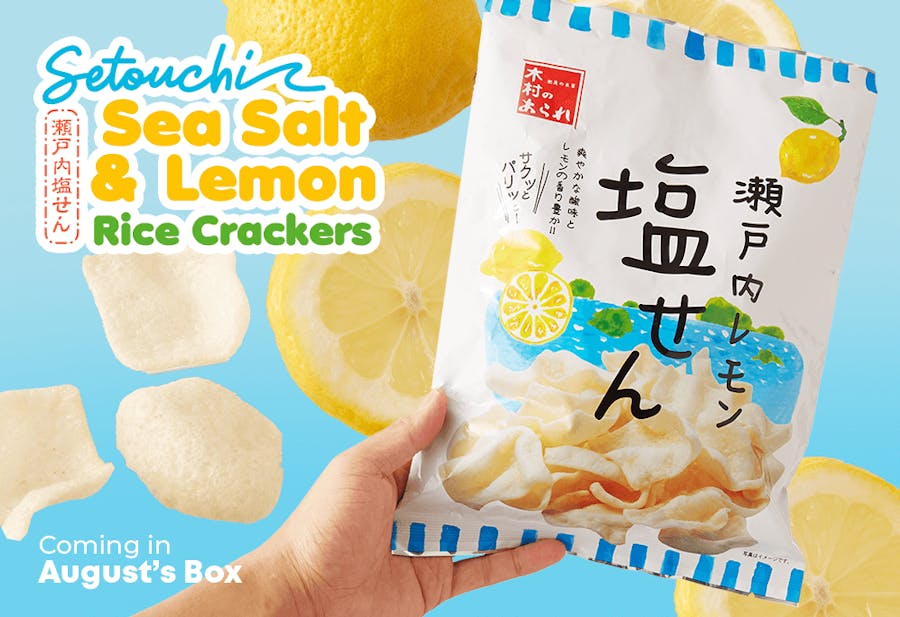 Taste the delicious flavors of the Japanese sea side! These addictive salty rice crackers use Hiroshima grown lemons for an acidic twist! The perfect light summer snack!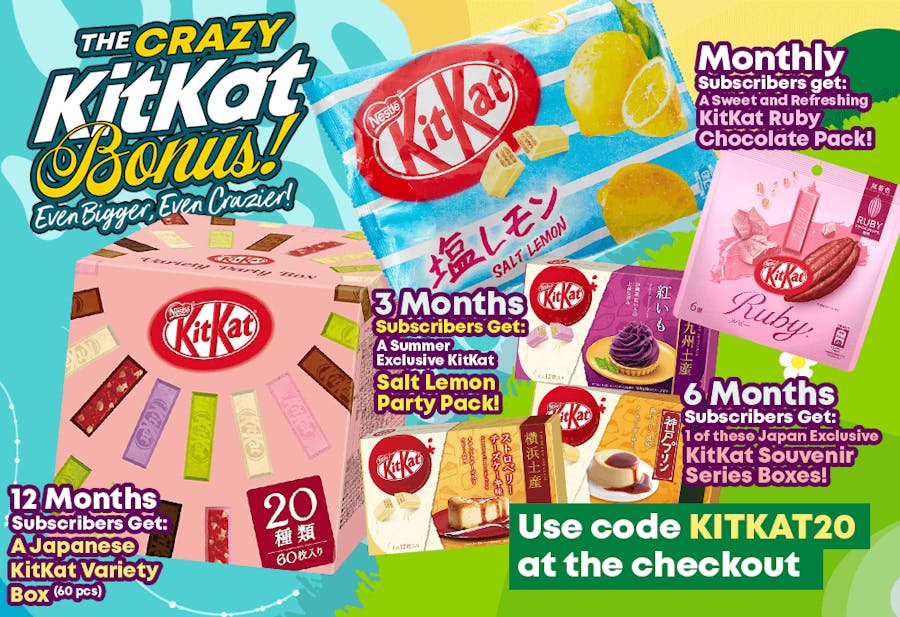 Sign up to TokyoTreat using code KITKAT20 to get a guaranteed Japanese KitKats, from Summer & Regional exclusives to a 60 piece Japanese KitKat treat! Current subscribers can join in too by renewing or extending their plans via the customer portal!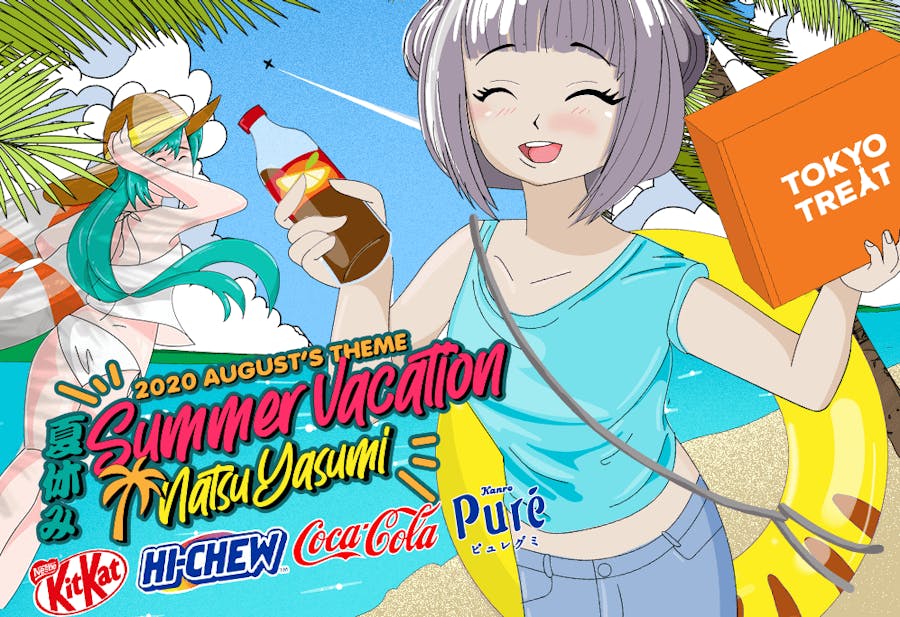 Sign up by July 31st and get your snack on this summer with these tropical Japanese treats and summer exclusive goodies!
Premium starts at $31.50 🎉
NEW 2-5 DAY EXPRESS DHL DELIVERY
Exclusive Streaks membership
17 Full-size items including:
1 Japanese candy guide book
See Pricing
Classic starts at $22.50 🎉
NEW 2-5 DAY EXPRESS DHL DELIVERY
Exclusive Streaks membership
12 Full-size items including:
1 Japanese candy guide book
See Pricing