The adorable retro game character Kirby is making a comeback in Japan, get ready for more kawaii merchandise! Those who've grown up playing Kirby games dating back to the times of the original Game boy or Game boy color may feel nostalgic towards this jolly fellow. For those who are not familiar with this game, the adorable looking Kirby is actually famous for his attack of sucking up everything around him, including enemies in order to absorb their powers, and your next!
Get ready for the Kirby plushie pillow which will gladly suck up your head!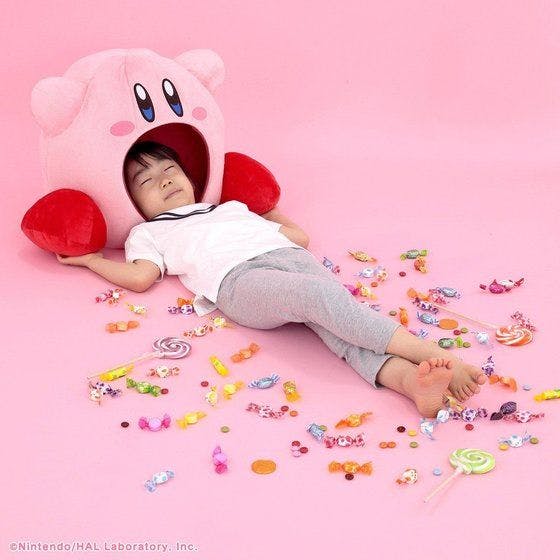 Does look pretty comfy right? As Kirby's powers grow stronger so will yours by enjoying a long nap in this cuddly pillow/plushie!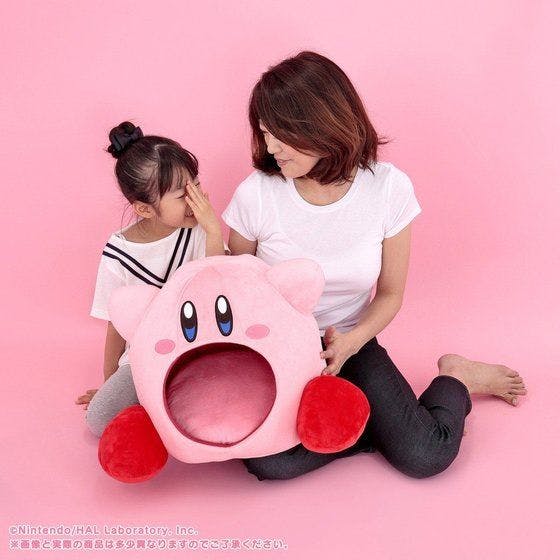 The Kirby pillow/plushie is huge! About 38cm or 15 inches with an opening of 21 cm. Enough to fit your head or maybe even your pet cat or dog! Wouldn't the Sucking Kirby be a nice addition to your bedroom?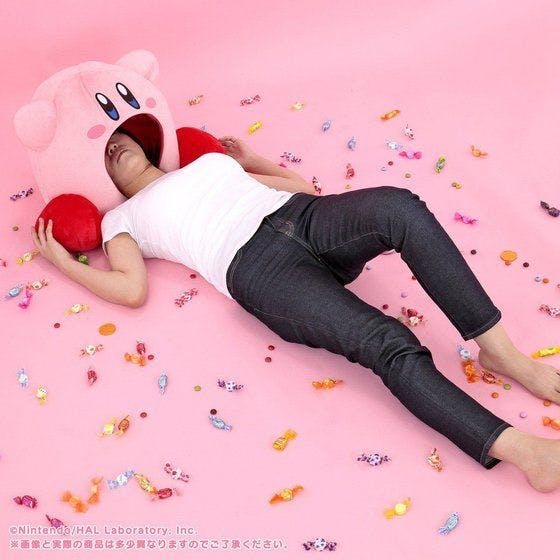 Online retailer Premium Bandai just started taking orders for this Kirby pillow/plushie and describes it's inspiration for the product with:
"Wouldn't it be great if you could be sucked up by Kirby? Here's a stuffed animal that can make that wish come true! Now you can have Kirby suck you up whenever you like, and where ever you are! Even adults can be sucked up!"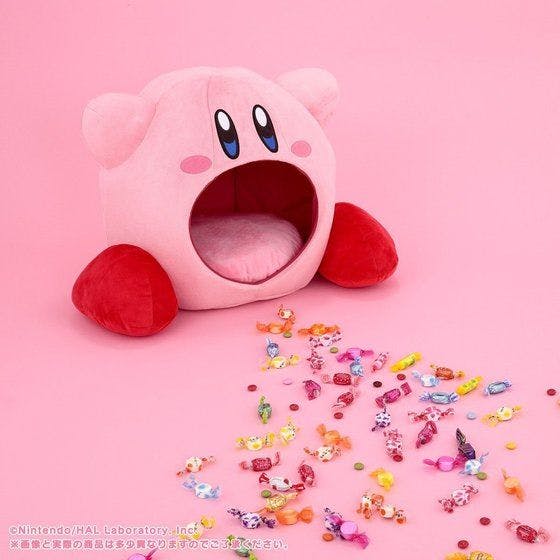 If being sucked up by Kirby is your dream you can now pre-order this pillow/plushie from Premium Bandai, priced at 9,500 yen (85 USD). They will start shipping in May 2019.
What do you think of the Sucking Kirby pillow/plushie? Do you want to get one?
If you love kawaii stuff you should definitely check out this blog post about the new San-X character Hamipa!
Do you like anime? Take a look at the Natsume Book of Friends cafe in Tokyo that we've recently visited!
Keep up to date with all the kawaii news coming straight from Japan by following us on Facebook, Instagram and Twitter!
Want to get a FREE Japanese kawaii subscription box? Check out how to get one here!