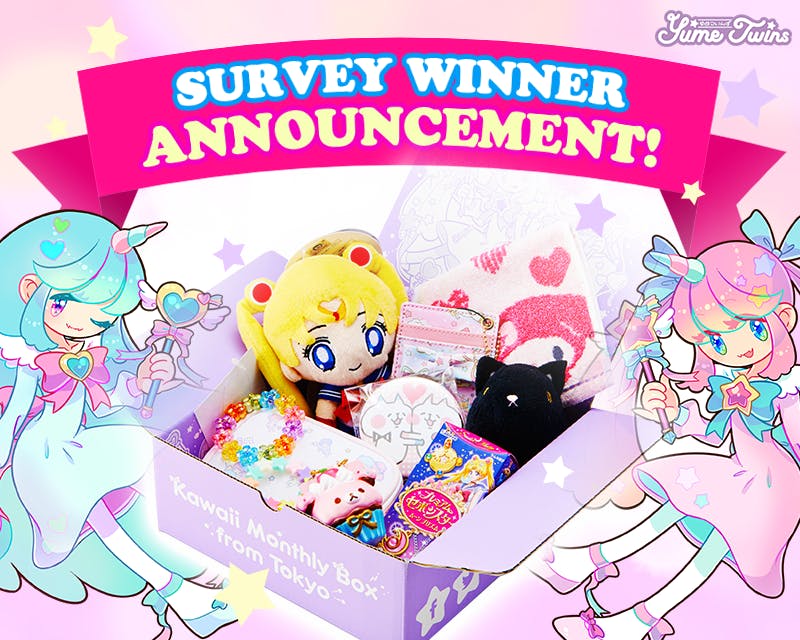 THANK YOU FOR FILLING OUT OUR SURVEY!
10 respondents have been randomly selected to receive a free YumeTwins box!
Urifortefortuna@gmail.com
kakageto313@hotmail.com
Secretarybird74@btinternet.com
sound_of_a_smile@hotmail.co.uk
b_miyuki@yahoo.com
hiscoxnajwa@hotmail.com
Cardiganchrissie@gmail.com
flowerpower2000@hotmail.com
Ricksoto52101@yahoo.com
cany@gmx.de
Winners have been contacted via email. 
We are very excited  about all the comments and ideas we've receive. As a next step, we will carefully read through the results and immediately start implementing your suggestions to improve our services as well as your overall experience with us. Thank you again for taking the time to complete the survey!