With the premiere of the highly anticipated second season of Demon Slayer: Kimetsu no Yaiba being just around the corner, Japan's love affair with the Taisho-era (1912-1296) based action packed fantasy anime is only growing stronger by the day. Recently, streaming services like Netflix and Hulu have also started showing the Demon Slayer movie Demon Slayer: Kimetsu no Yaiba – The Movie: Mugen Train in the region, only intensifying the hype for the next season.

Accompanying the fanfare for the show, Demon Slayer merch and snacks have been appearing in stores, konbini (Japanese convenience stores) and arcades in otaku culture hotspots like Akihabara. Monthly Japanese candy and snack box TokyoTreat have had the pleasure of trying some of the most popular snacks from the series, often featuring popular characters like Tanjiro, Nezuko, Zenitsu and Inosuke. We've even given Demon Slayer Taiyaki a try.

But first - What is Demon Slayer?

Demon Slayer: Kimetsu no Yaiba is the story of Taisho-era teen Tanjiro Kamado trying to find a way to restore the humanity of his younger sister Nezuko who was infected with a demon curse after a family tragedy. 

Along the way they become entangled in the work of the Demon Slayer Corps, a secret society whose goal is to protect society from demons looking to feed on humans. Over time, they make friends with Zenitsu Agatsuma and Inosuke Hashibira, and go on to battle some of the most powerful demons in Japan.

Has all this talk of the plot made you hungry for some Demon Slayer sweets? We've listed up the 5 top Demon Slayer snacks Japan has to offer that all fans have got to try!

1. Demon Slayer Crunky Choco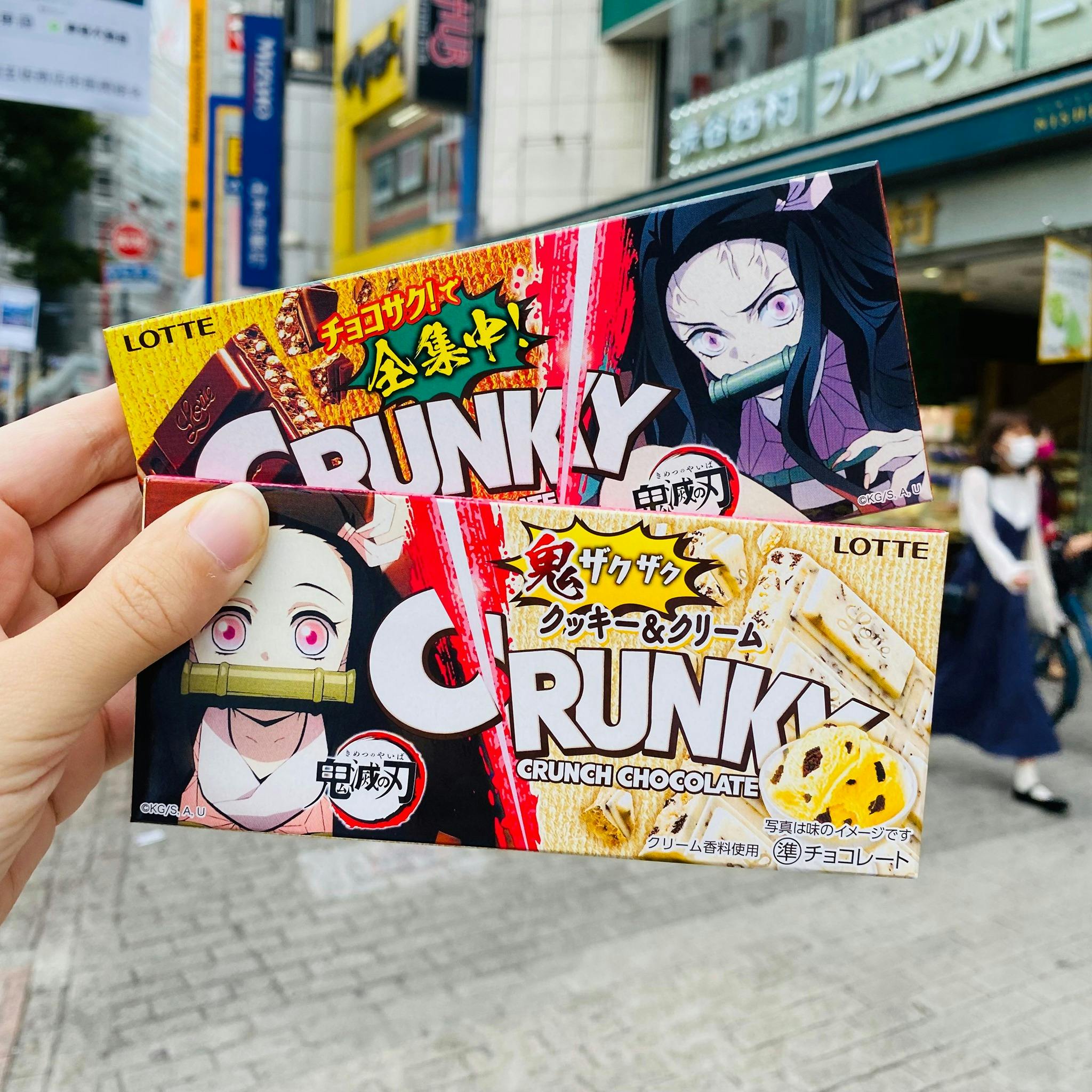 Lotte's Crunky is out here riding the Demon Slayer train (not THAT Demon Slayer train - a much safer train) to tasty town. Super popular Crunky is a creamy milk or cookies and cream chocolate that has crunchy cereal and cookie pieces worked in for a chocoholics dream.

And for a limited time, there's an awesome Demon Slayer collab pack you can score! What could be better than snacking out on tasty Japanese chocolate than doing it with Hashiras Giyu and Shinobu! If you want to give it a try - score it in TokyoTreat's November 2021 box!

2. Demon Slayer Puccho
Maybe you're into something fruity and chewy (and packed full of sweet demon slaying fuel)! These fruity chews come with both a super cute Tanjiro and Nezuko packaging as well as roll tape that features character scenes from the anime.

Don't miss out on scoring some chewy Puccho Demon Slayer goodness and limited edition roll tape before it's too late!

Want to snack on Japan-exclusive Kit Kats, soda, and other Japanese candy & snacks ASAP? TokyoTreat delivers a delicious Japanese snack experience for you to enjoy at home!

3. Demon Slayer Fujiya Milky Cookies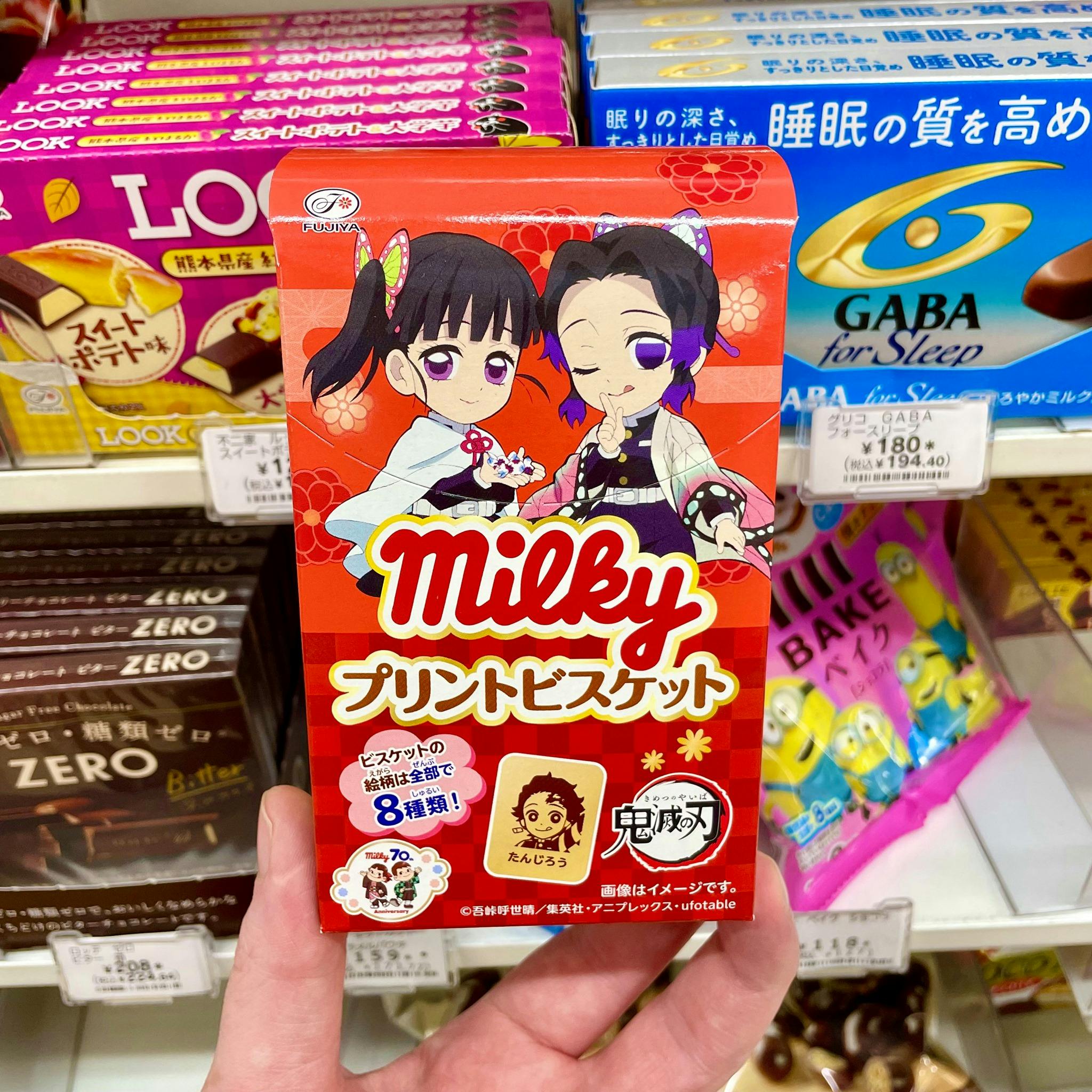 Japanese cookies are no stranger to a Demon Slayer collab! Maybe the Demon Slayer gang should look into Peko-chan and her suspicious backstory. That is, once they are done snacking on these tasty mini cookies with Demon Slayer prints on them. 
Get your crunch on with the Demon Slayer gang and Fujiya Milky! Available now on JapanHaul!

4. Demon Slayer Chicken Ramen

Instant ramen is just what you need to keep up your energy after fighting demons! Nissin's Chicken Ramen has been a very popular instant ramen choice since its debut in 1958. Its savory yet light chicken flavored broth makes it perfect for the colder months. 
Demon Slayer have been collabing with the famous ramen for a couple of months now, and the super cute packaging adds a little anime flair to the must try Japanese instant ramen. Score your Demon Slayer instant ramen before it gets away!

5. Demon Slayer Nezuko's Bamboo Chocolate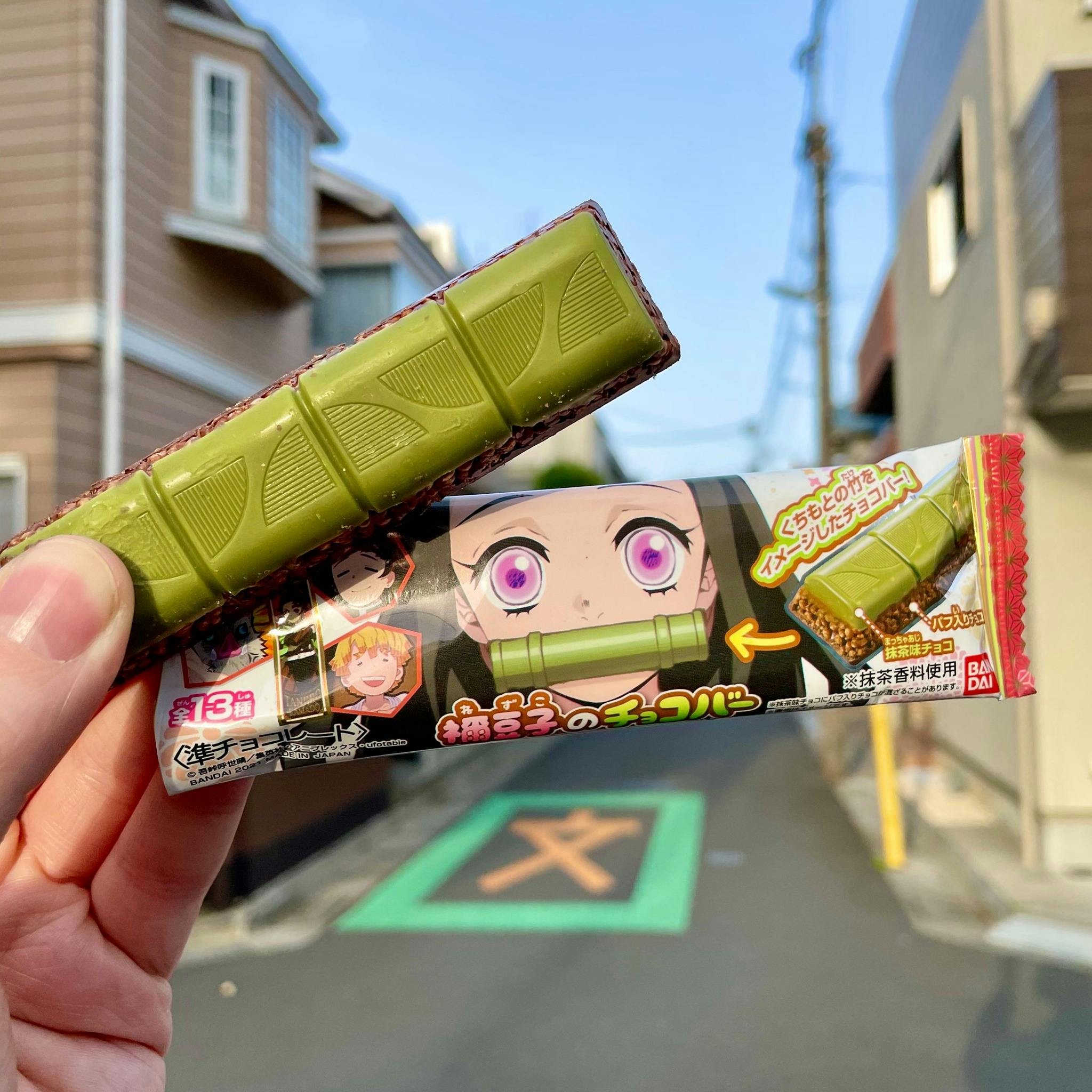 Nezuko's most iconic trademark is arguably the piece of bamboo she holds in her mouth to stop her from biting those around her (and gives her some cute flair obviously). 
Get that Nezuko aesthetic in the tastiest way with this strawberry flavored chocolate in the shape of Nezuko's bamboo! Maybe it could be a bit of inspiration for a Nezuko cosplay or Halloween costume! Take home your Nezuko Bamboo Chocolate today!

Never Miss a Demon Slayer Snack!

Monthly Japanese snack and candy box TokyoTreat loves anime collab snacks, especially of the Demon Slayer variety! Every month a new selection of Japanese candy will be heading your way every month, including popular anime snacks! 

In November 2021's box, you'll score Demon Slayer x Crunky Collab choco! Don't miss out on this and other limited edition Japanese snacks!