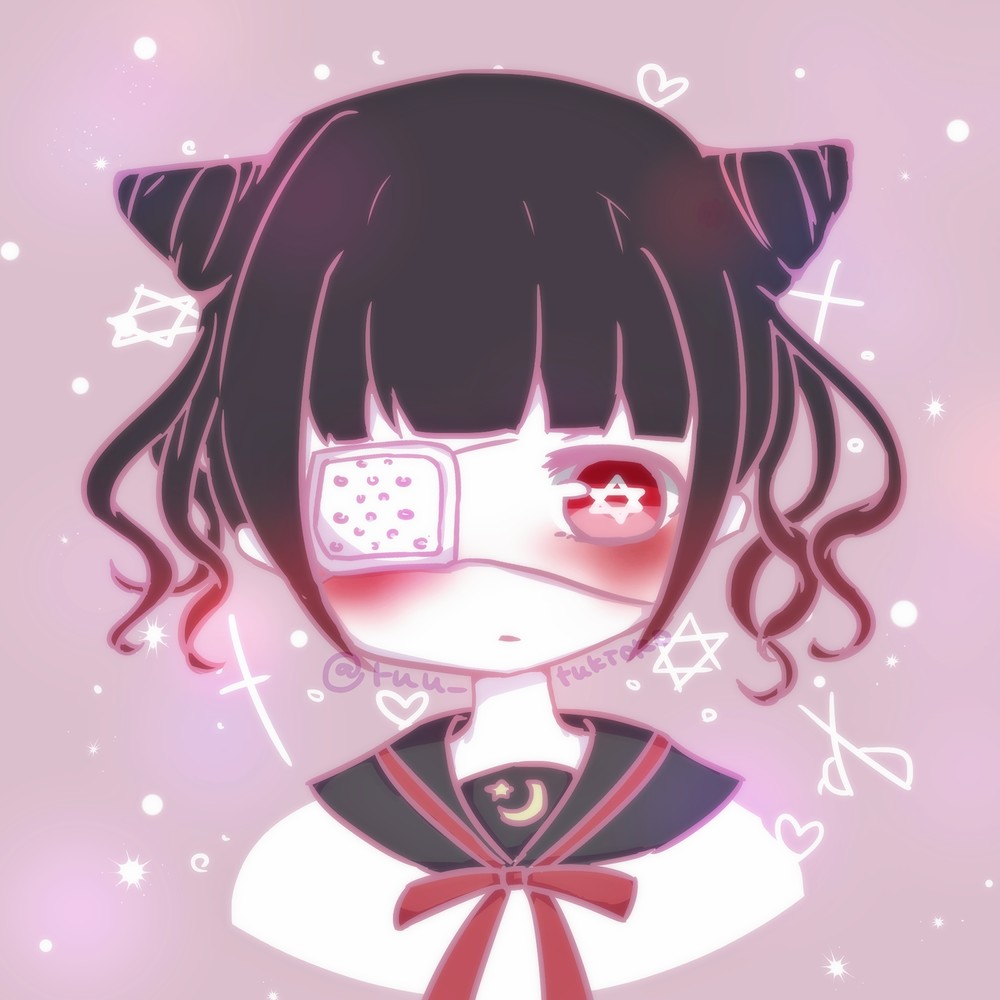 It's been a long time since the rest of the world learned about Japanese pop culture and the importance of "kawaii". Even in daily life kawaii is everywhere. Stations, supermarkets, anywhere in the city you can find advertisements and products with cute characters like Pokemon, Hello Kitty or anime girls. The streets of Harajuku are filled with young fashionable people dressed in kawaii fashion shopping in kawaii shops... the importance of kawaii in Japan is unlike any other country!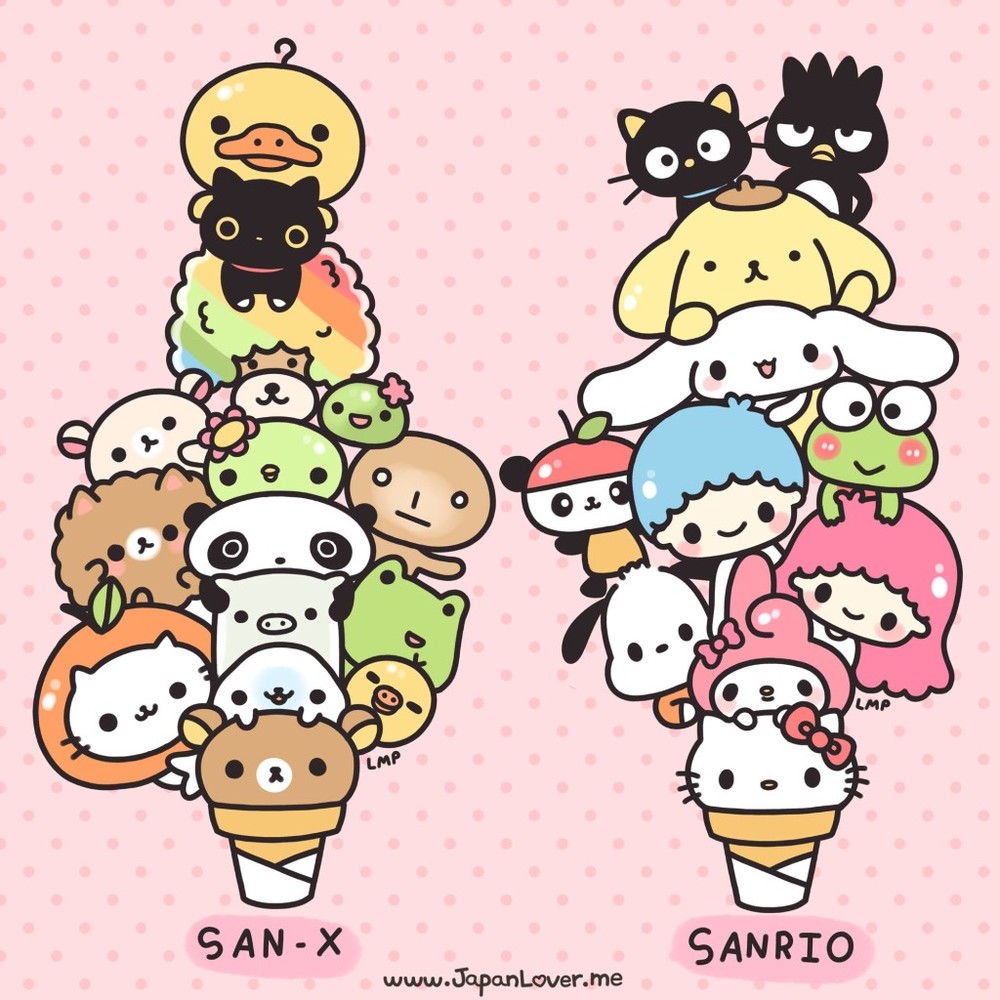 First of all: Why do Japanese people love anything kawaii? In other countries people also enjoy cute things. Most people grow up watching cartoons and owning items from,for example Disney which could definitely be considered kawaii as well. Maybe we should instead question why most people outside Japan stop being interested in cute items as they grow older. In Japan people never seem to grow out of it. Generally speaking, kawaii culture offers an escape from reality which is often necessary for Japanese people who work long hours nearly every day. Japanese companies are very strict, most people have to wear a suit, keep their opinions to themselves, be polite and always do as their boss expects them to. Therefore Japanese people have very little chance to be themselves and express their true feelings. Kawaii makes people feel happy and comfortable in contrast with this harsh work environment. When you think about it, it isn't much different from petting adorable kittens or puppies is it?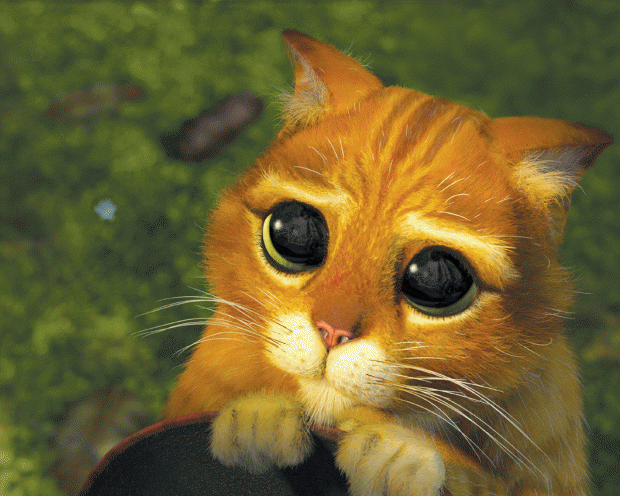 Nowadays however a new kind of kawaii is gaining popularity. A kind of kawaii that isn't a complete escape from real life but one that incorporates elements of the harsh reality: "Yami kawaii" (病み可愛い)The kanji for yami 病 stands for illness, disease, weakness or fault. In case of Japan this "ill" stands for mental illness known as menhera (メンヘラ). Japanese people don't like causing other people trouble or embarrassing themselves and therefore tend to keep quiet about their problems. Mental health problems are still seen as a taboo. This is one of the factors which contributed to the high suicide rate in the past. Nowadays people, especially teenagers are more open about their mental health issues having discussions about it online or expressing themselves through fashion.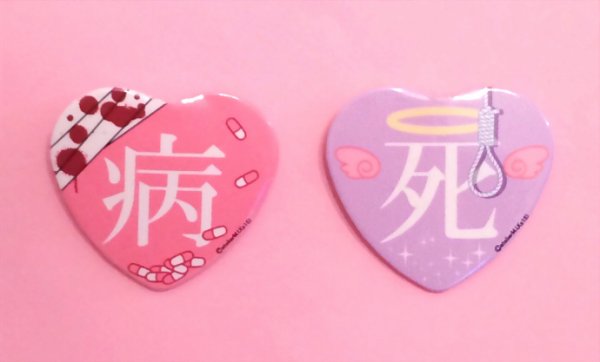 ii combines kawaii pastel colors, animals, anime characters and combines these with guns, syringes, bandages, pills and so on. Phrases about suicide and death are also popular for yami-kawaii aesthetics, often seen in art or fashion.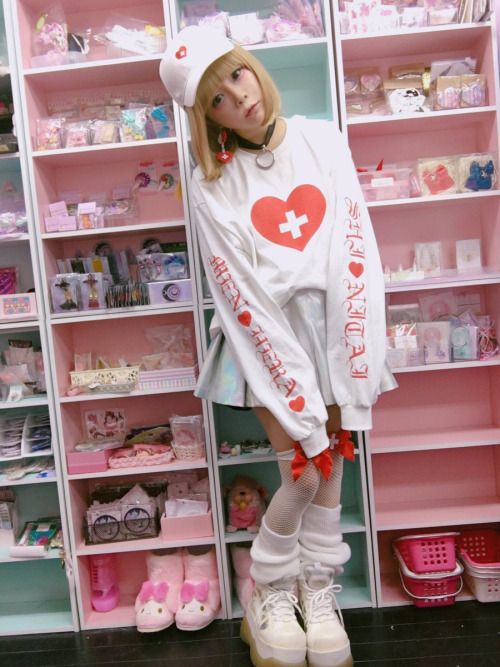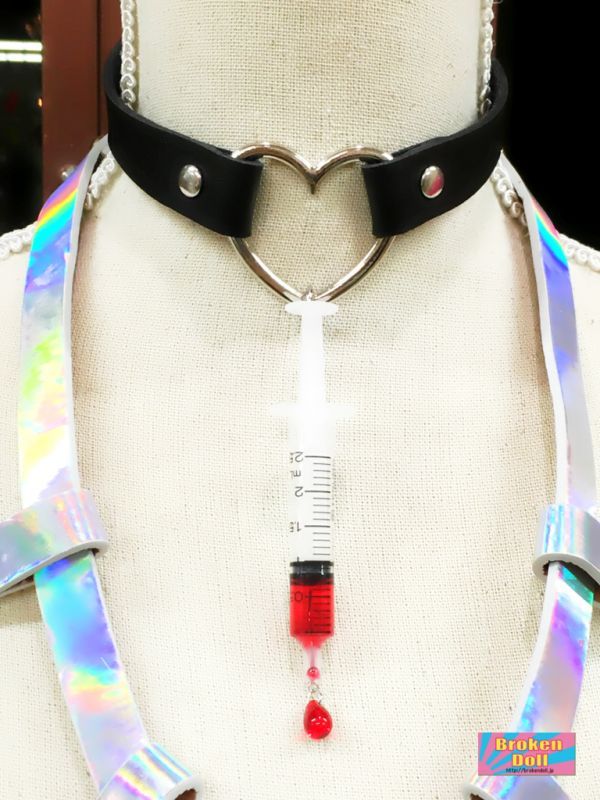 Yami-kawaii fashion makes it ok to dress as if you're not feeling well instead of hiding behind a smile. Pale skin and red makeup under the eyes are popular with this style. While some people see this as a way to express their true feelings about their mental illness, others just have fun with it and love the dark-cute aesthetics as a part of harajuku fashion sub culture.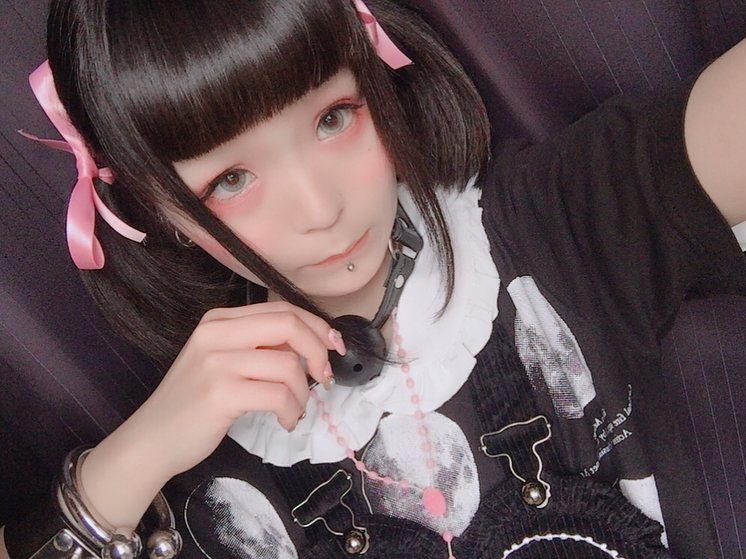 fashion icon Kuua in yami-kawaii fashion
The most famous icon of yami-kawaii is Menhera-chan, a magical girl with mental health issues! Magical girl manga and anime such as Card Captor Sakura and Sailor Moon have always been super popular in Japan and typical kawaii. Menhera-chan is however way more gory and cynical compared to your regular shojo manga. Creator Bisuko Ezaki noticed how popular yami-kawaii was and therefore started producing short comics online as well as merchandise like t-shirts.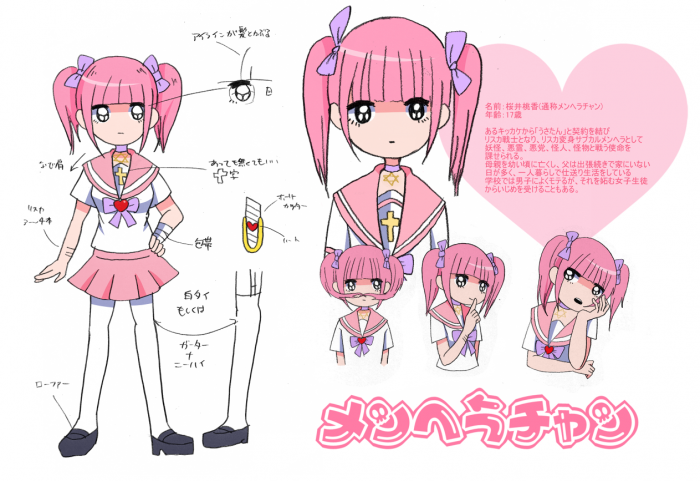 In many ways, yami-kawaii reminds me of my teen years when emo/scene subculture was popular in Europe and the USA. Both subcultures revolve around teenagers trying to cope with depression which they express online and through fashion. However the subculture died after only a few years. I wonder how long yami-kawaii will stay trendy in Japan and how it will evolve in the future. Will it help create more awareness for mental health issues in Japan?
What are your opinions about yami-kawaii? Let us know in the comments below!
Do you love creepy Japanese snacks? You might get some in our Tokyo Treat Japanese snack box in October!
Keep up with all fun foodie news coming out from Japan by following us on Facebook, Instagram, and Twitter!
Want to get a FREE Japanese candy box? Check out how to get one here!