Must try
Japanese KitKat
Must try
Japanese KitKat
Beginners Guide to TokyoTreat: Japanese KitKat
No Japanese chocolate is so iconic as Nestle Japan's flagship product - KitKat. But wait, KitKat isn't originally from Japan. How did this British chocolate snack come in and change the snack landscape through innovation and put Kit Kats in Japan on the map?
New Japanese Kit Kat Flavors for a New Millennium
KitKat's debut in Japan came in 1973, after finding success for 40 years in its home country, the UK, and many other markets. The popular milk chocolate kit kat bar maintained popularity in Japan thanks to a pure coincidence...
But around the turn of the century, KitKat Japan decided to get experimental. Branching out into new Japanese Kit Kat flavors, some more conventional like white white chocolate and chocolate banana, to uniquely Japanese Matcha Green Tea KitKats or Sakura KitKats.
You don't even have to search too hard to find truly crazy alternatives too, such as Cough Drop KitKats or Wasabi KitKats! There are even high quality KitKats like sake or location limited edition Japanese KitKats aimed at adults for true KitKat connoisseurs.
Here Today Gone Tomorrow - So Don't Miss This Month's Japanese Kit Kat
A major feature of these KitKats is how rare and limited edition they are. Some are even limited to konbini (or Japanese convenience stores) and hard to buy on large e-commerce sites. Often only around for a month or even just a few weeks, it's very easy to miss many Japanese Kit Kat flavors, making each KitKat experience a rare treat.
When treats like this enter and leave the market quickly, getting your hands on them is not always the easiest thing to do? In these cases - where do you turn? If you're like most people who love to experience different Japanese Kit Kat flavors, you probably are looking for a Japanese Kit Kat subscription box! Your good friends at TokyoTreat have you covered with a Japanese Kit Kat box!
Every month TokyoTreat includes an 11-13pc party pack of Japan-exclusive KitKats with a seasonal or limited edition Japanese Kit Kat flavor! Score your own Japanese Kit Kat box this month! Check this month's upcoming Japanese snack subscription box!
Check this month's upcoming box!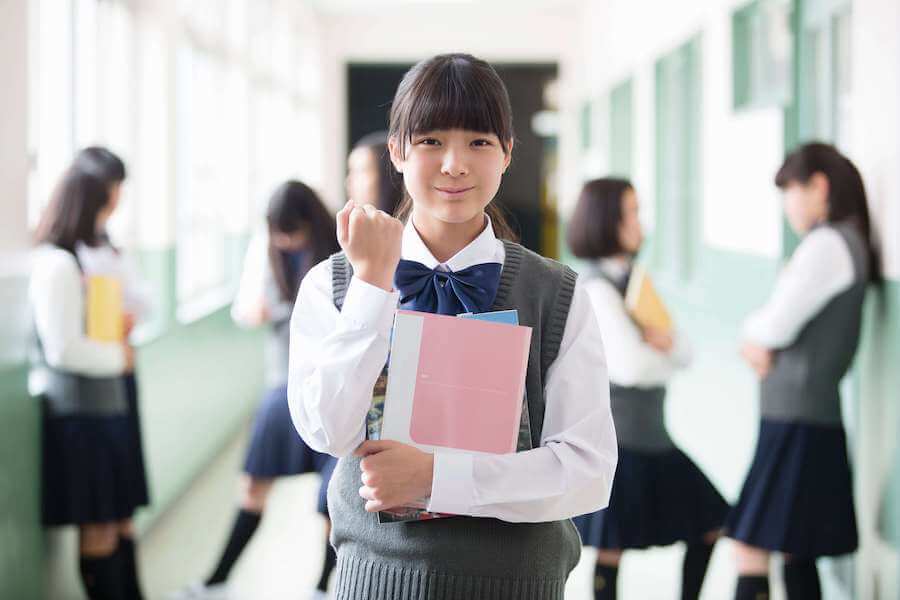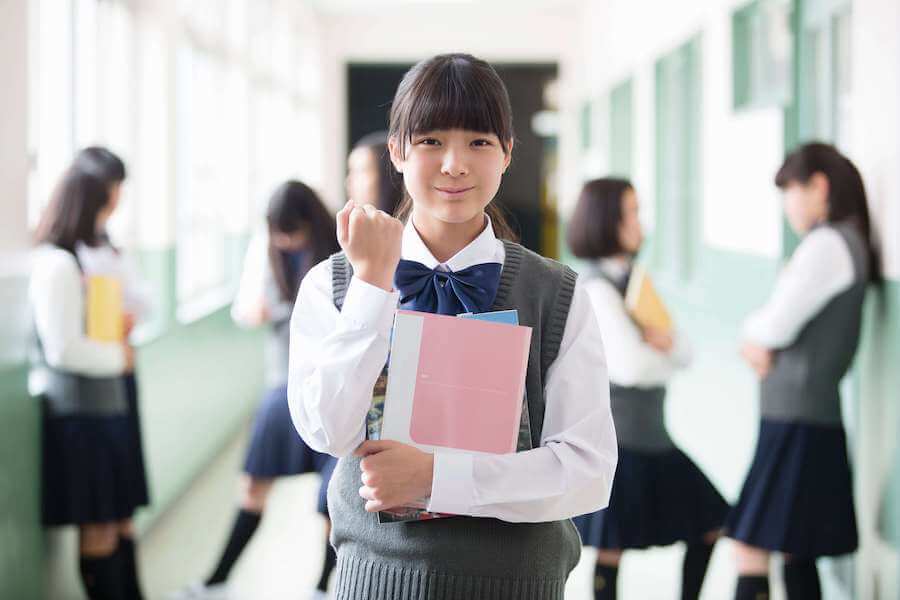 Did you know?!
KitKats are considered to be a good luck charm in Japan! The name KitKat sounds like the Japanese Kitto Katsu, or you will definitely win!
Parents and well wishers often give Japanese Kit Kats to students undergoing intense university entrance exams as little bit of extra motivation during a critical time. Try giving a Japanese Kit Kat to someone special when they need a boost.
Explore Japanese KitKat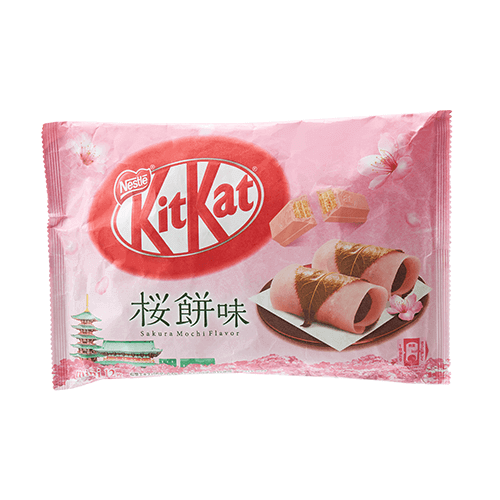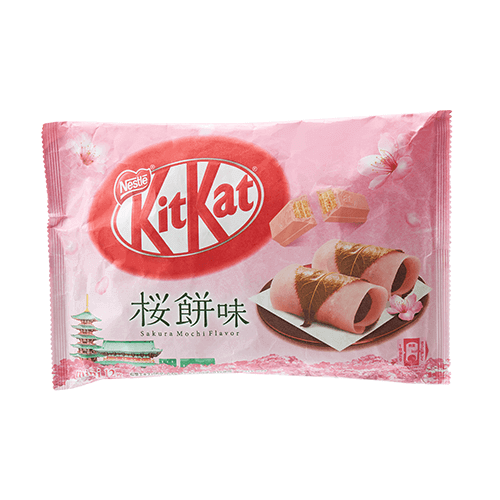 KitKat Sakura Mochi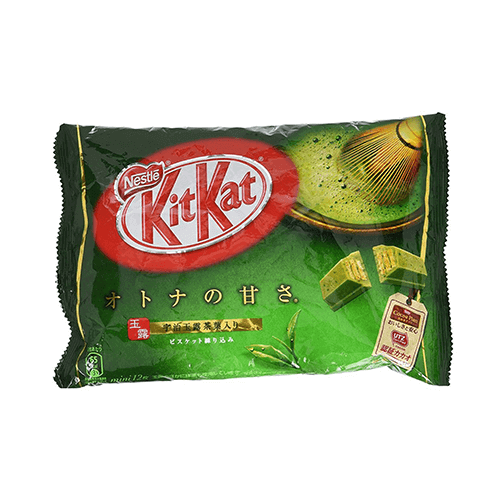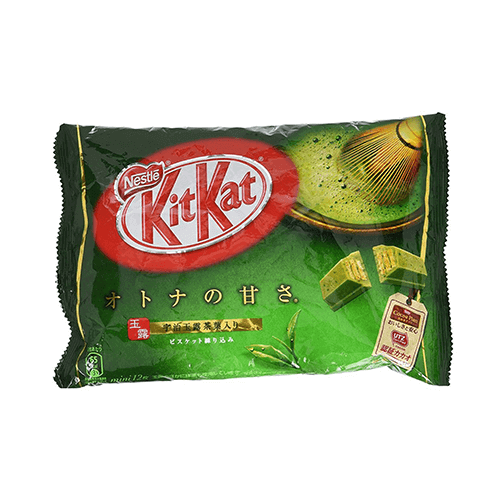 KitKat Matcha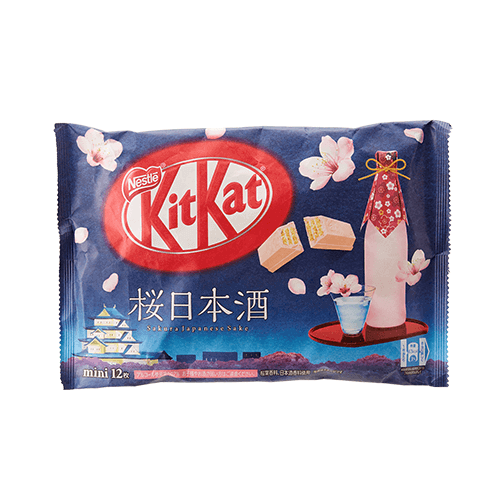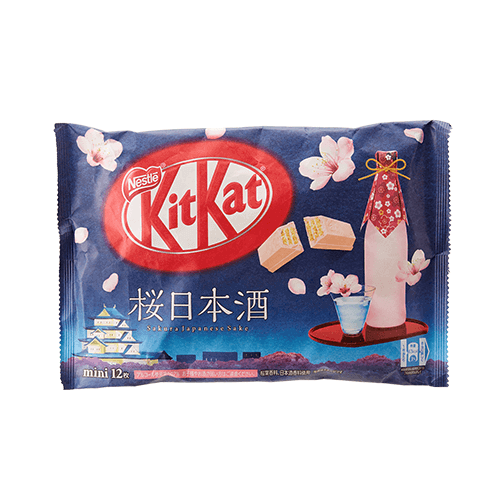 KitKat Sake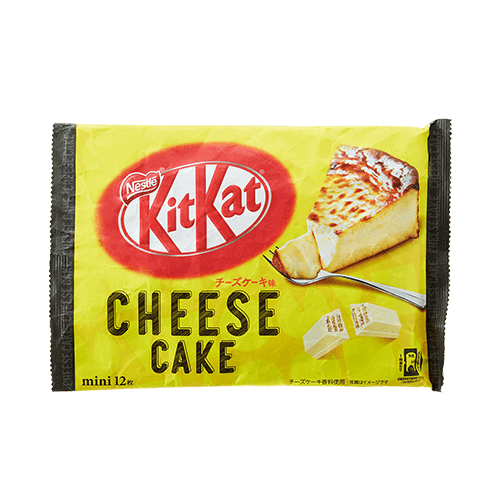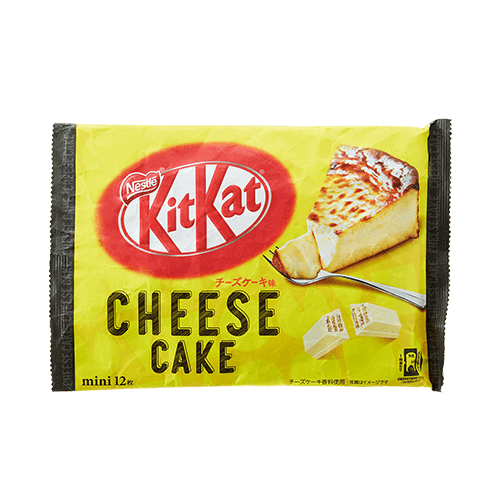 KitKat Cheesecake
KitKat Wasabi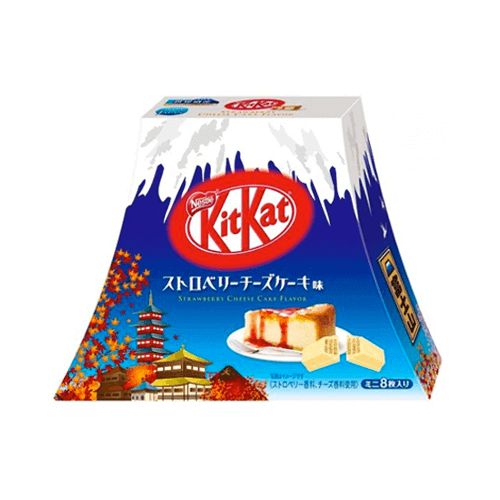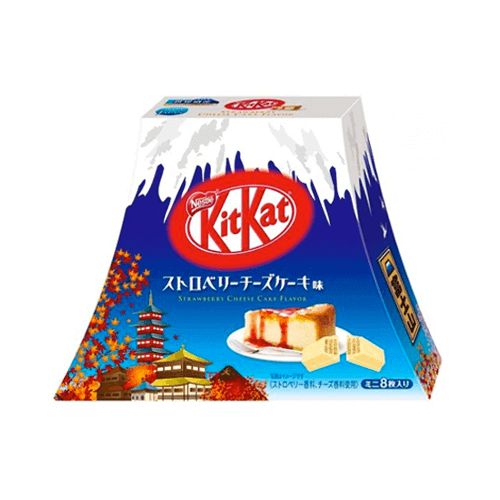 KitKat Strawberry Cheesecake