Must have!
Pocky
Must have!
Pocky
Beginners Guide to TokyoTreat: Japanese Pocky
Get your crunch on with Japanese Pocky!
What are Pocky? Pocky are the tasty biscuit or pretzel stick snacks coated in chocolate that have come to be beloved by people from all over the world. Known in some parts of the world as Mikado or Rocky, Pocky is produced by Glico and can be found at almost all Japanese convenience stores, supermarkets and candy stores, often in interesting or seasonal flavors.

A fan favorite among the TokyoTreat subscribers, you can regularly find them as a part of your monthly Japanese snack box. But where did these easy to eat Japanese cookies come from and how did they take over the snack sphere? Let's find out?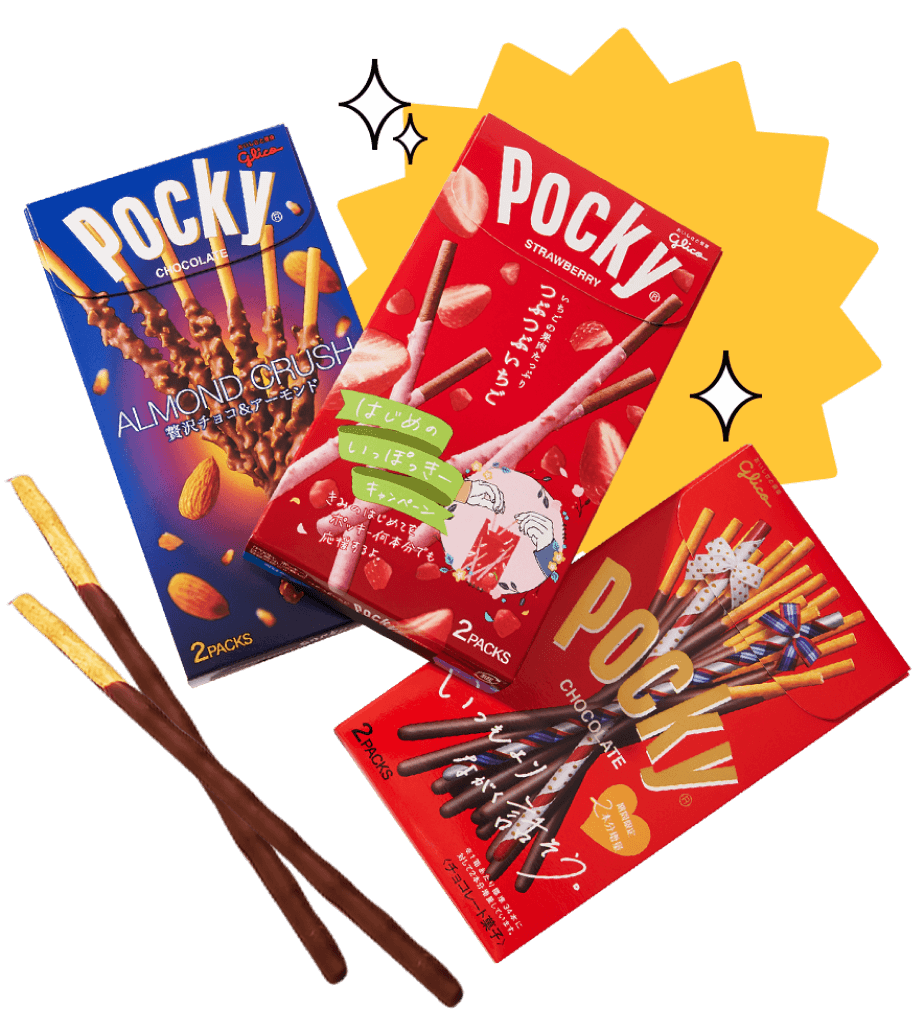 Glico before Japanese Pocky
Before jumping into the famous crunchy Japanese biscuit sticks, let's learn more about the company behind the snack!

In 1922, Riichi Ezaki founded his company Glico with a simple mission, to create snacks and confectionery containing Glycogen. Glycogen is an ingredient extracted from oysters known to promote good health and even helped Ezaki's son when he was in poor health. The company continued to thrive until 1966 when things were really about to take off.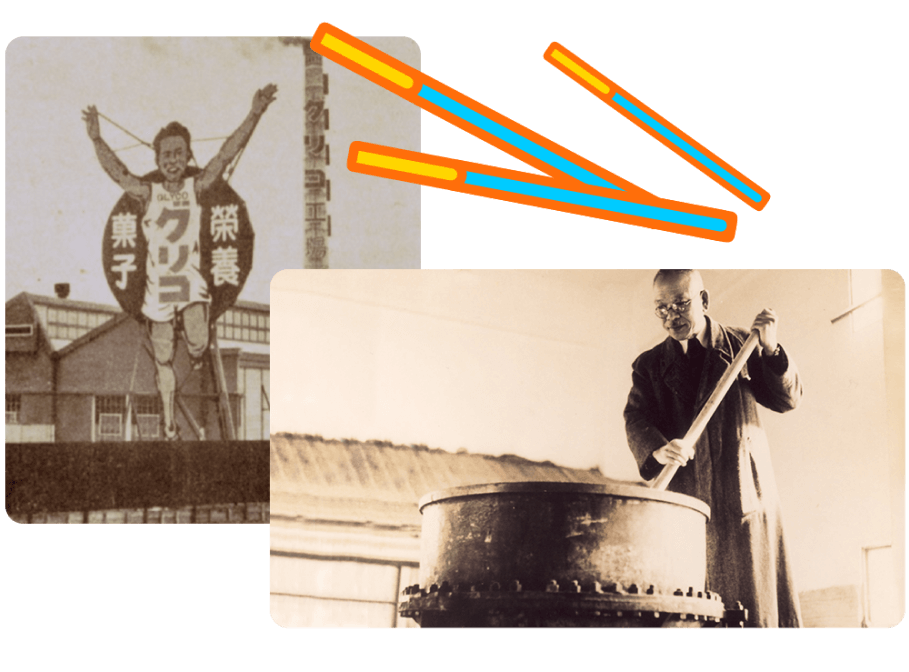 On-The-Go!
44 years after their company launched, Pocky was first launched in 1966. Originally, it was targeted towards the busy Japanese woman on-the-go, a phenomenon that was taking off as women slowly moved into the working sphere during Japan's Post World War 2 Economic Miracle.

Originally the sticks were fully coated in Glico chocolate. However, after testing they realised that it made for a messy eating experience. This is where the idea to leave a small section at the end uncovered came from, making the snack easy and fun to eat.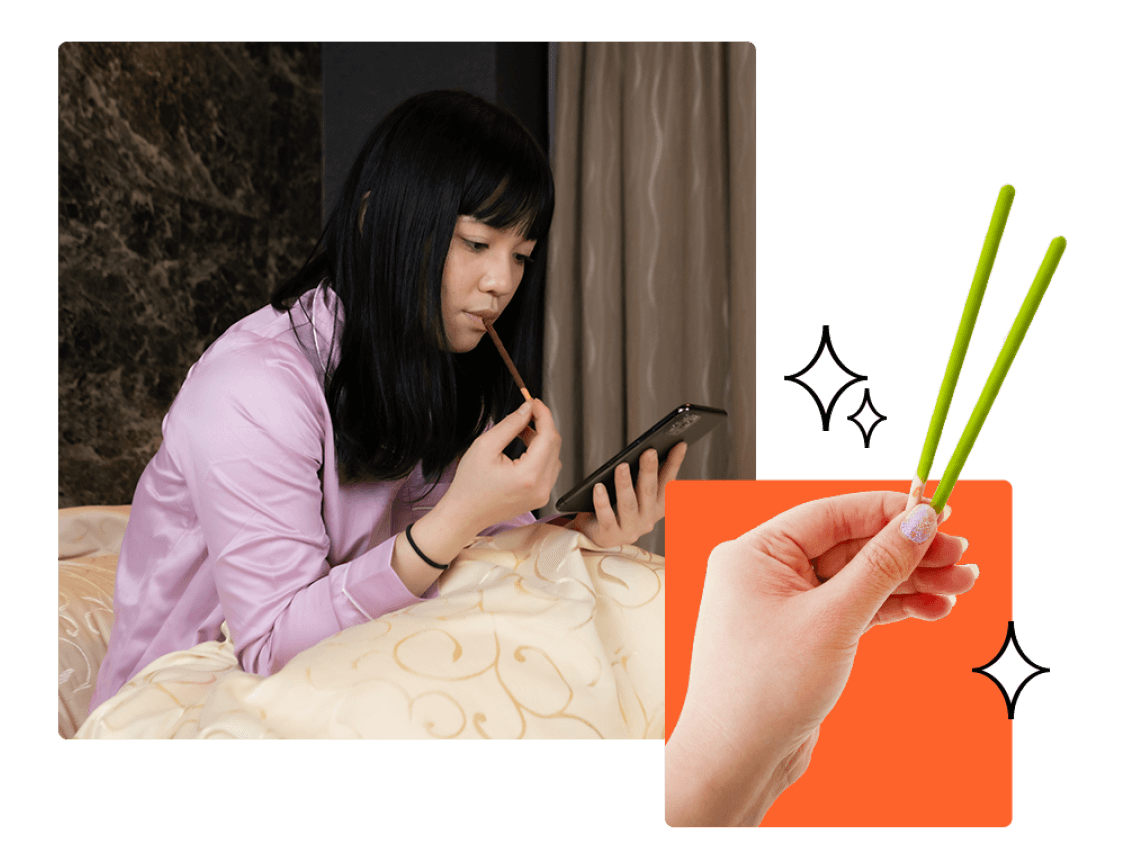 Pocky became an instant hit and began to be stocked in Japanese stores nationwide.
Very soon after Glico branched out into Thailand in 1970, and continued with their world snack domination into the 80's, 90's and 2000's.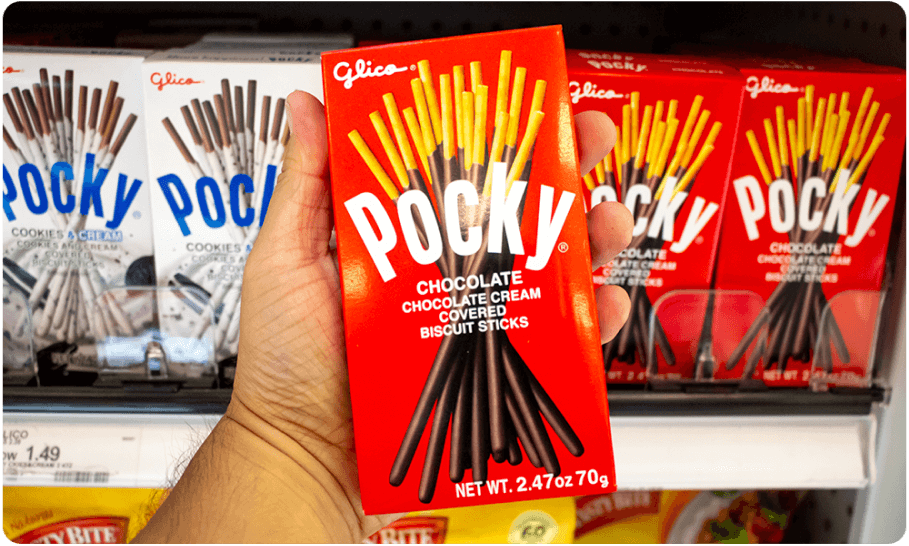 Pocky Today, Pocky Forever!
Today Pocky is still going strong. Today you'll be able to find all sorts of interesting Japanese Pocky flavors every single season. From fruity chocolate, premium and rich winter caramel or spring exclusive Sakura Pocky there is no end to the Japanese Pocky flavors that you can come across. But often these Japanese Pocky flavors are only available for a very limited time!
There is even a specific day to celebrate Pocky - 11/11 is Pocky Day in Japan. But you can celebrate Pocky all year round with TokyoTreat! Discover your new favorite flavor and get crunching with Monthly Japanese snack and candy box TokyoTreat! Check this month's upcoming box!
Check this month's upcoming box!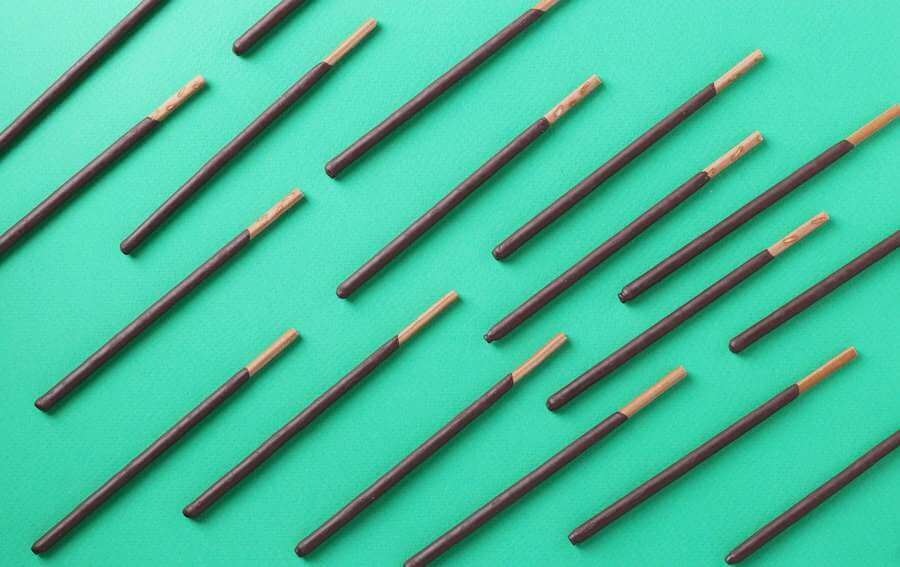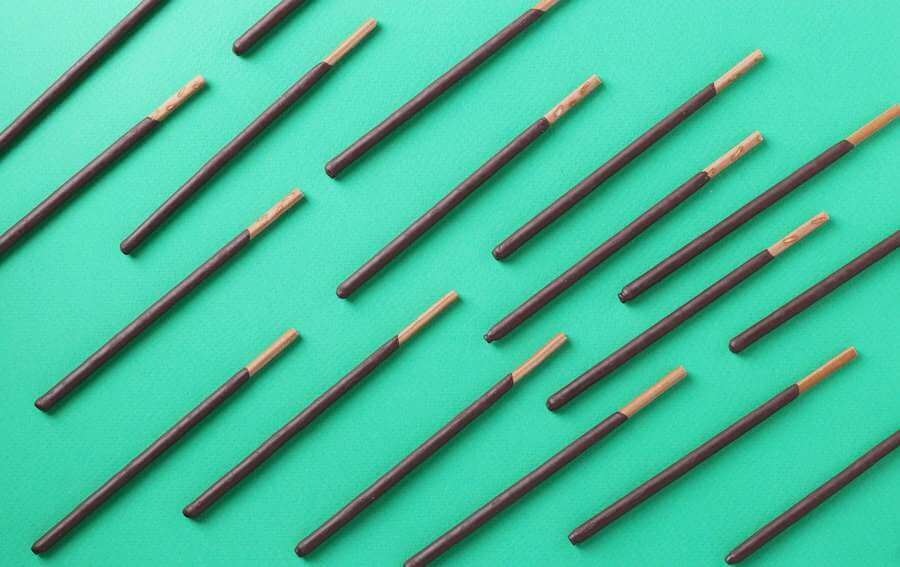 Did you know?!
The sound for crunching into something in Japanese "Pokkin" is the inspiration for Pocky's unforgettable name?
Explore Pocky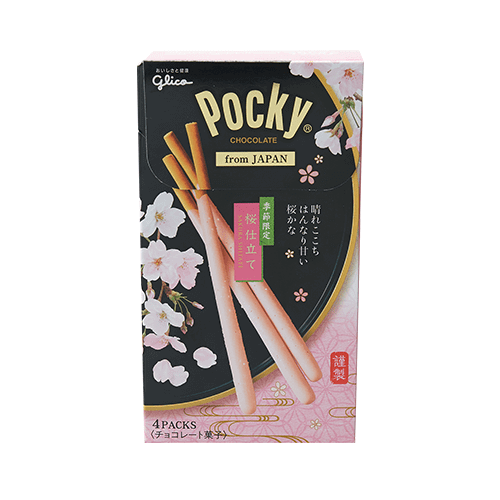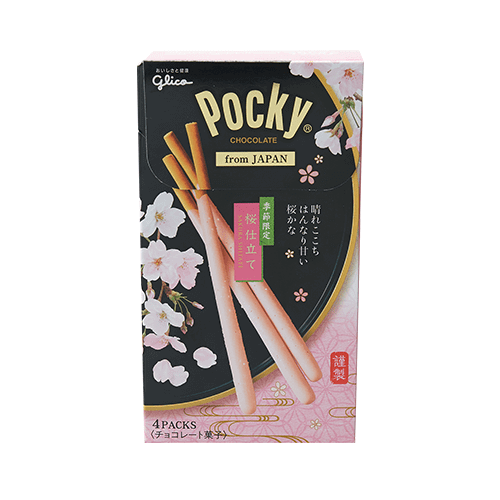 Pocky Sakura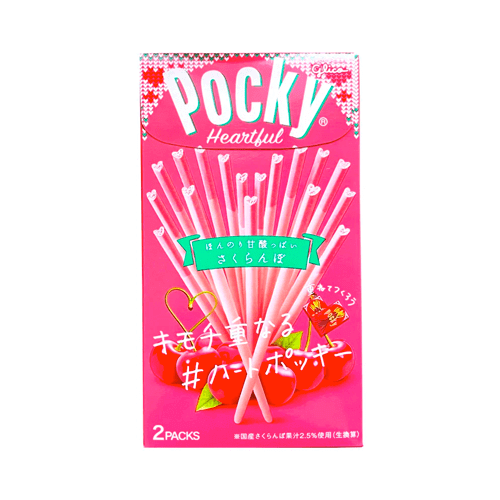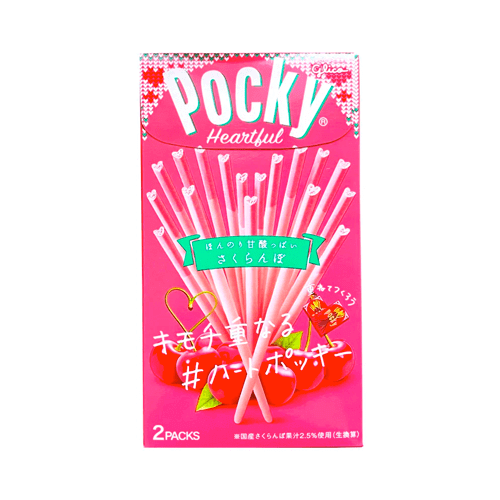 Pocky Heartful Cherry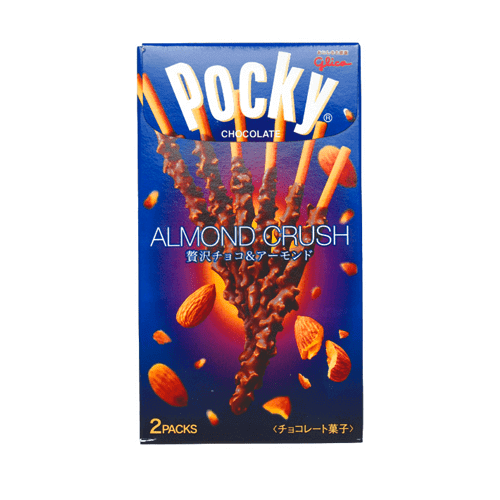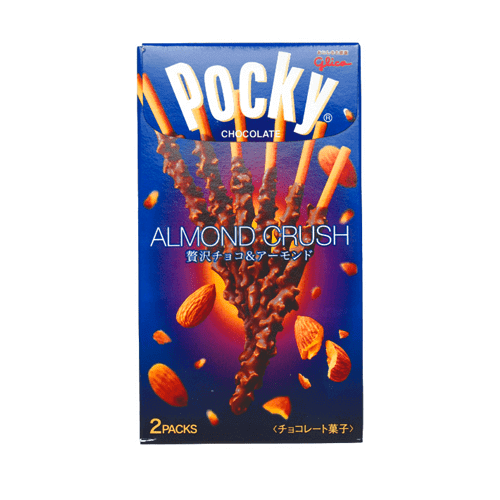 Pocky Almond Crush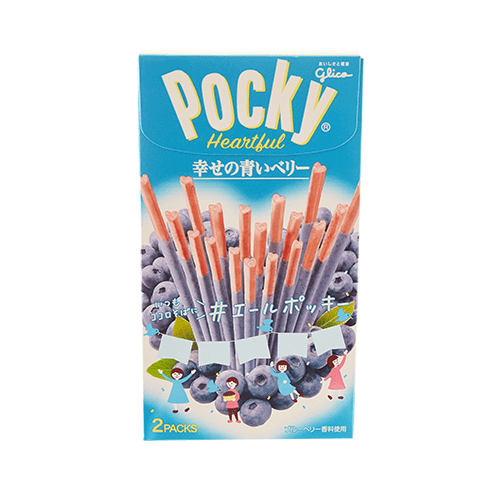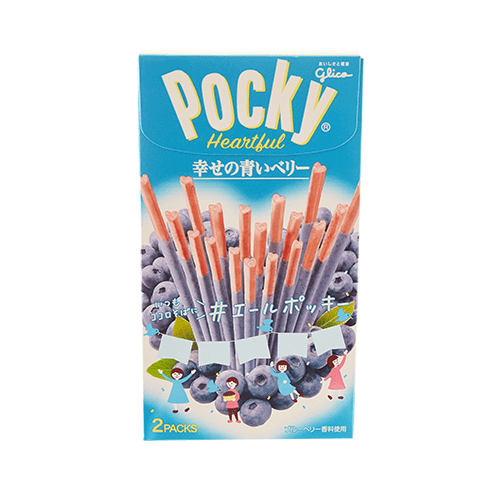 Pocky Heartful Blueberry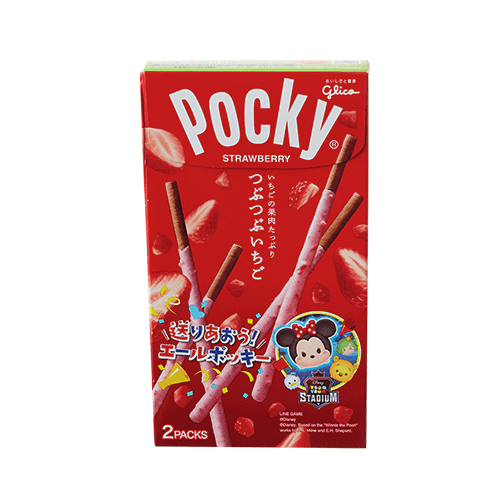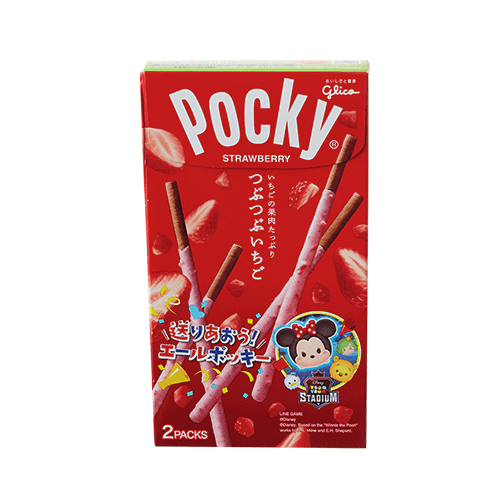 Pocky Strawberry
Pocky Matcha